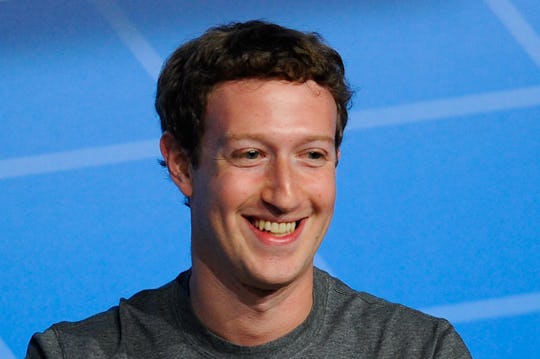 Getty Images
Facebook Extends Parental Leave To All New Parents & Throws In Some Cash, Too
After Mark Zuckerberg announced last week that he would be taking two months of paternity leave, Facebook has extended parental leave to all employees. With the new policy, anyone can take up to four months of leave and they can take it anytime within a year of their baby's birth.
Before today, the four month leave was only offered to U.S. employees. In some other countries where Facebook operates, new dads were offered just four weeks of leave. But that's not all — the company is also offering all new parents a $4,000 bonus, even in the case of adoption.
That is a really good deal and super family-friendly. In a (of course) Facebook post, the director of human resources, Lori Matloff Goler, wrote that:
This expanded benefit primarily affects new fathers and people in same-sex relationships outside the U.S. It will not alter the existing maternity leave currently available to all employees worldwide...We want to be there for our people at all stages of life, and in particular we strive to be a leading place to work for families. An important part of this is offering paid parental or 'baby' leave.In reviewing our parental leave policies, we have decided to make this change because it's the right thing to do for our people and their families.
Facebook's move raises the bar for all companies (and not just those in Silicon Valley) to put their employees and their families first. Goler cites Pew Research in her post that says "almost half of fathers are worried that they don't spend enough time with their children." Being able to take four months to bond with your kid will probably alleviate some of that worry.
Deciding to take leave when your child is born is a personal choice. Sometimes it's not possible — like, even Zuckerberg can only handle two months of leave from his day job. But having the option (and a good one at that) to balance work and family makes for better work environment overall. Here's to every company taking notice.
Images: David Ramos/Getty Images; Mark Zuckerberg/Facebook