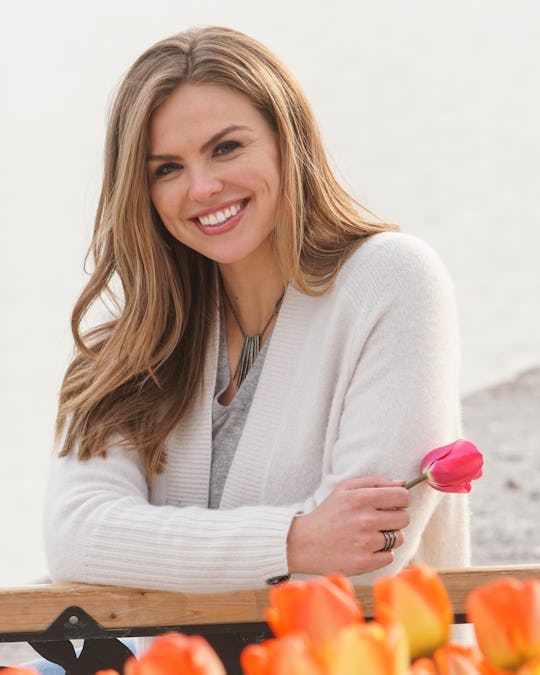 Mark Bourdillon/ABC
Fans Predict The Drama Still To Come On Hannah's Season Of 'The Bachelorette'
Jul. 8's episode of The Bachelorette takes viewers to hometown dates, where Luke, Tyler, Jed, and Peter all get to introduce Hannah to their families. The promo teases lots of classic Bachelorette tropes — like whether Tyler will work up the courage to say I love you during his hometown or chicken out and derail the rose ceremony at the last minute to spit it out. But there are much bigger threats looming and fan predictions for Hannah's Bachelorette season prove there's still plenty of drama to come this season.
For one thing, there's the fallout from Luke's sex-shaming confrontation ahead of fantasy suites, during which Hannah proudly reveals that she's already had sex on the show (twice!), it was great, and she doesn't regret it. And she certainly doesn't believe it impacts her standing with Jesus, whom Luke used a defense for his argument. In fact, Chris Harrison teased in an interview with Entertainment Tonight that their shared faith was, initially, something that Luke and Hannah intensely bonded over. "That's something she didn't have with a lot of other guys," he added, giving some vital insight into how in god's name Luke is still around. But that connection clearly had its limits and fans are eager to see it go down in flames.
Here's more on what Bachelor Nation is predicting for Hannah B.