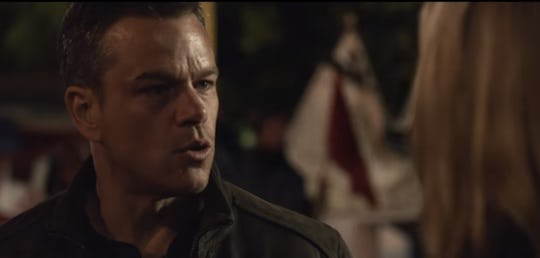 First 'Jason Bourne' Trailer Airs During Super Bowl 50 — VIDEO
Did you know there was going to be another film in the Bourne series? I did not, and apparently lots of the internet did not, as shown by their reactions when the first trailer for Jason Bourne aired during Super Bowl 50. Jason Bourne is the next film in the Bourne series, in which Matt Damon plays a CIA assassin who has completely lost is memory and has to go on a long, dangerous, and very exciting/expensive to produce journey to discover who he is. So far there have been four Bourne films: The Bourne Identity, The Bourne Supremacy, The Bourne Ultimatum, and The Bourne Legacy. Though Legacy received mixed reviews, in 2012 Universal Pictures said it would be making another Bourne film, according to the BBC.
Sure enough, right there in the first quarter of Super Bowl 50, there was Matt Damon saying, "I know who I am. I remember everything." "Remembering everything doesn't mean you know everything," Julia Stiles says in response, reprising her role as Nicky Parsons. Oh, the drama. Bourne/Damon is also pictured wrestling with nearly bare hands, so thank you for that, Universal Pictures. Oh, and Alicia Vikander, Tommy Lee Jones, and Vincent Cassel are all slated to appear in Jason Bourne, according to Vanity Fair, so there's that to look forward to, too. The film is premiering this summer, according to the commercial. Naturally, Twitter has a lot of feelings about it:
Of course, some Twitter users seem to have known this was coming:
Here's the trailer:
See you this summer, Jason.