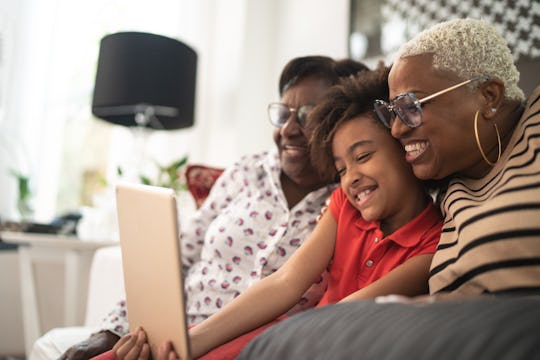 FG Trade/E+/Getty Images
13 Hilarious & Relatable Grandparents Day Instagram Captions
Let's be honest, grandparents deserve all of the recognition in the world. Whether you're thinking of your own grandparents or your children's grandparents, you know this is true, and you know it's why you need some Grandparents Day Instagram captions to help celebrate National Grandparents Day this Sept. 13. Your grandparents are there when you need them, they give you unconditional love, and they've always been a safe place. And, if you're lucky, the grandparents of your kids help you out and give you a break when you need it most. So obviously they deserve a special celebration, and you can start the celebration virtually by telling everyone how important they are to your family.
Some of these caption ideas could be sweet and sentimental, but most are funny and a little sarcastic and goofy — perfect for the grandparents who have a great sense of humor. I mean, what other family member can tell you some heartwarming story about a decade you never lived in, and then follow it up with a "pull my finger" joke?
No matter what vibe you're going for this Grandparents Day, all of these funny captions convey your love and appreciation for the grandparents in your life, and that's really your main goal here.