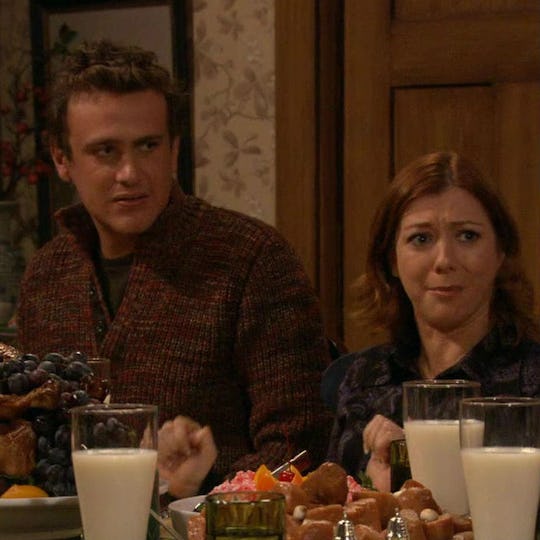 Funny Thanksgiving Quotes To Help You Deal With The Realities Of Turkey Day
There are so many things about Thanksgiving that make it, in some people's minds, the best holiday ever. It's a time when your loved ones come together, bearing food, good will, food, thanks, food, love, and did I mention food? So what's there to joke about when it comes to the fourth Thursday in November? Well, leave it to professional wits and comedians to come up with funny Thanksgiving quotes.
To start with, there's the food. From your traditional, beloved classics like a mammoth turkey with all the trimmings to a non-traditional but equally delicious meatless feast, Thanksgiving is without question the most lip-smacking holiday of the year, without the pressure of gift-giving or the solemnity of a religious holiday. So we eat a lot. Like, a lot. Like, an unbelievable amount, with pacing and breaks and napping in between. That's some joke fodder to start with. And sometimes the food isn't what we want it to be due to kitchen mishaps or lack of cooking skillz. That's definitely some more joke material. Moreover, there are some other touchy, holiday-related topics that comedians love to address with humor. For example, not everyone is thrilled about the origins of Thanksgiving. And yet others feel like all that family time and talking is, well, too much.
If the prospect of dry, boxed stuffing is getting you down, or the idea of a long weekend with your family makes you want to overdose on tryptophan, then it's time to take a cue from said comedians and look at some funny quotes about Turkey Day.