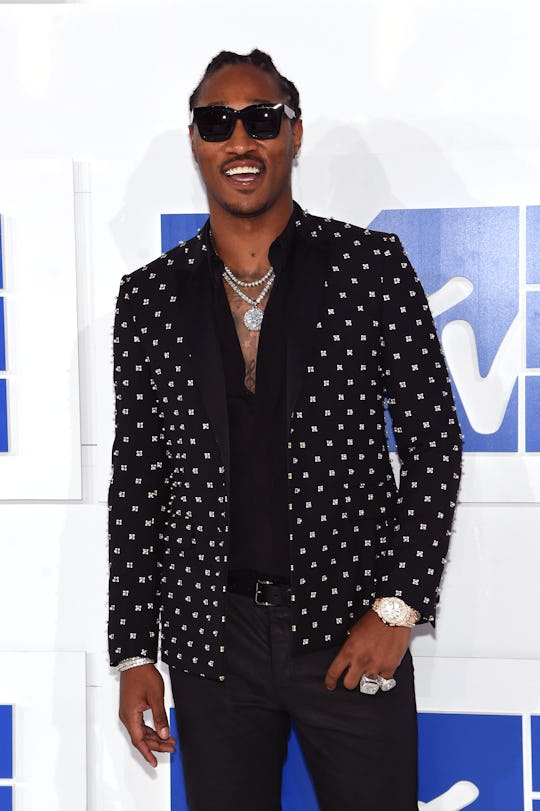 Jamie McCarthy/Getty Images Entertainment/Getty Images
Future's Performance During The VMAs Was Lacking, But Hopeful
The 2016 Video Music Awards at Madison Square Garden were as highly anticipated as any other VMAs. The drama that is Kanye West and Taylor Swift (or lack thereof, as Taylor refused to attend) added to the event, to be sure, but there's nothing like a solid performance to really up the VMAs' ante. Although he has been under fire as of late, Future's performance during the VMAs proves that he's trying to revamp his image, however fleeting that attempt may be.
According to Entertainment Tonight, Future and Ariana Grande had teased a potential VMA performance before Sunday night, which only made Future's actual performance all the more disappointing. After Grande's performance with Nicki Minaj, Future's on-stage appearance was less than desirable. I mean, he had a tough act to follow, to be sure, but even if he didn't have to follow such an incredible performance, it seems that some viewers would have been less than impressed. It's easy to assume that Future is attempting to reclaim his image, after a very public break-up from recording artist Ciara, who just recently married Seattle Seahawks quarterback Russell Wilson. Ciara and Future share a child together, Future Zahir Wilburn, although Future does have three children from previous relationships.
Clearly, Ciara has moved on, and perhaps this VMAs performance was Future's attempt at the same. Now that his ex-fiancé is married to a NFL superstar, he has his career to focus on and, well, a VMAs performance is arguably one of the best ways to get back in the spotlight and change the conversation, even if the conversation isn't entirely positive.
As of late, Future has dominated the headlines in a not-so-positive light. A very public feud with Ciara (that includes his son, Future, Jr.) had made the rapper out to be a less-than-ideal partner. Instead of flexing his creativity, musically or otherwise, Future has used Twitter and other social media channels to bash his ex (and even her now-husband) for her abilities as a mother, as an artist, and, well, almost anything else you could possibly think of. Future sent out tweets saying, "got the curse up off," but only after he said, "You've known this man for a few months and you're bringing him around your kid? Who does that?" alluding to Ciara and Wilson's then-new relationship.
Now that Ciara is married, Future can look towards, well the future. Hopefully that means less Twitter-feuds and more (hopefully better?) on-stage performances.