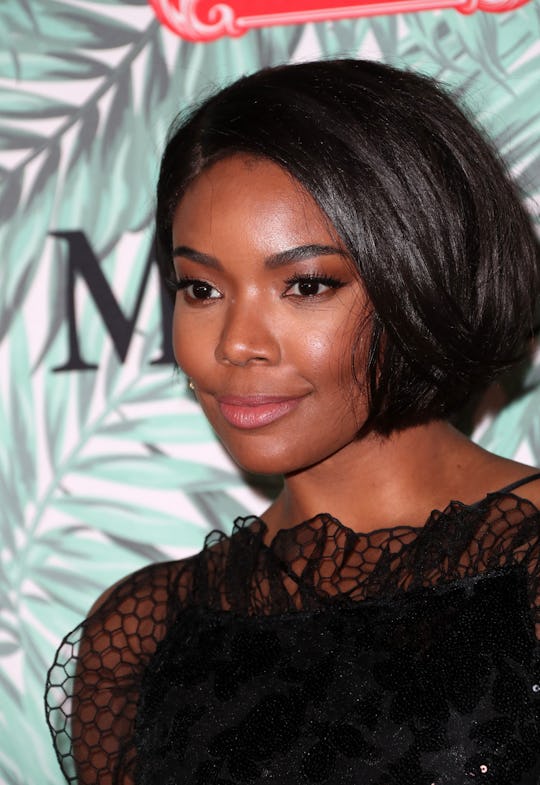 Frederick M. Brown/Getty Images Entertainment/Getty Images
Gabrielle Union: I've Had "8 Or 9" Miscarriages
Any parent who has gone through a miscarriage carries the weight of that loss with them for a very long while, if not forever. It might feel more manageable with time, might change shape and soften. But it will be there nonetheless — an invisible reminder of the life you thought you would have. One miscarriage is difficult, but when Gabrielle Union opened up about her multiple miscarriages in a recent interview, I was overwhelmed. The Bring It On actress has suffered through "eight or nine" miscarriages, according to Entertainment Weekly. And her willingness to share her experience is so terribly brave.
Union wrote of her harrowing attempts to have a baby with her husband, NBA star Dwayne Wade, in her new memoir We're Going To Need More Wine: Stories That Are Funny, Complicated, and True. In an excerpt from her book, which will be available for purchase on Oct. 17, the 44-year-old star of BET's Being Mary Jane wrote:
I have had eight or nine miscarriages. For three years, my body has been a prisoner of trying to get pregnant — I've either been about to go into an IVF cycle, in the middle of an IVF cycle, or coming out of an IVF cycle.
Union and Wade, who were married in 2014, are raising three children together (Wade's two sons from a previous marriage, 15-year-old Zaire and 10-year-old Zion, as well as Wade's 16-year-old nephew Daehveon Morris). And it was being a stepmother to these three boys that really made Union realize she wanted to have her own baby. She told People:
I never wanted kids. Then I became a stepmom, and there was no place I'd rather be than with them.
Unfortunately for Union, the journey to motherhood has been a struggle. Between the failed IVF treatments (she and Wade have gone through eight cycles and miscarried each time) and constantly struggling with side effects from hormones, it's been exhausting. But it hasn't dampened the couple's fierce desire to bring a child into this world. As Union explained to People, she and Wade "remain bursting with love and ready to do anything to meet the child we've both dreamed of."
While Union has been open about going through IVF treatments in the past, this is the first time she's opened up about the full scope of her struggle. Why now? Because she wanted people to understand how difficult it is for women struggling with fertility issues to answer questions about when they're going to have kids. As she told People:
For so many women, and not just women in the spotlight, people feel very entitled to know, 'Do you want kids? A lot of people, especially people that have fertility issues, just say 'no' because that's a lot easier than being honest about whatever is actually going on. People mean so well, but they have no idea the harm or frustration it can cause.
Now that Union is in her 40s, her chances of getting pregnant are getting slimmer, because, biologically, every woman has a set number of eggs. This number declines as we age, and it can become much harder to conceive. According to a report by ABC News, a woman in her 40s has about a 5 percent chance of getting pregnant.
Union's willingness to shed light on multiple miscarriages and struggling with fertility issues is incredibly important. For women who are trying to cope with their own fertility journey and for people who need a little reminder that those all-too-common "Are you having kids?" questions aren't terribly sensitive.
If the rest of her book is written in the same honest, open vein, it will be well worth a read.