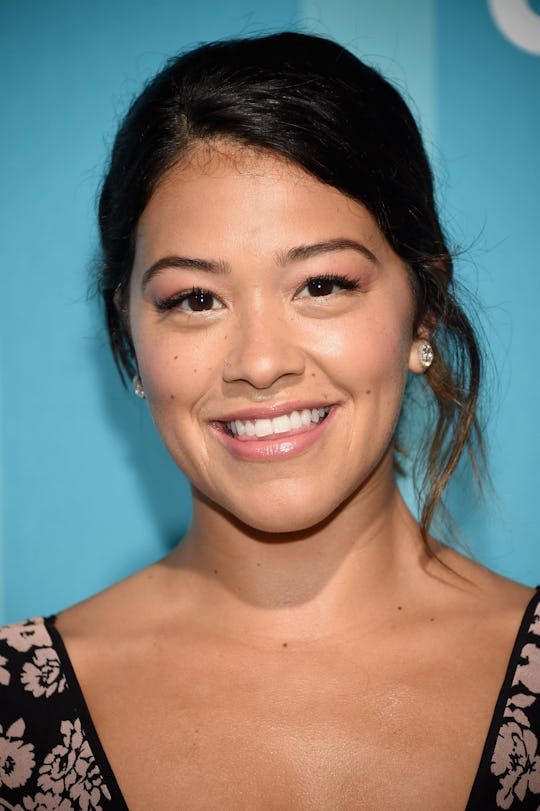 Dimitrios Kambouris/Getty Images Entertainment/Getty Images
Here's How Long It Took Gina Rodriguez To Pay Off Student Loans
Stars — they're just like us! So we've been told, anyhow. They shop for organic, vegan groceries, they walk their adorable dogs on high profile streets wearing $600 heels, they have debt. I know, this last part doesn't feel like a thing. But apparently, it is. In the case of Gina Rodriguez, anyhow. As fans recently found out, Rodriquez paid off her student loans after 11 years, which is incredibly depressing. If television stars take 11 years to pay off their loans, what hope is left for us mere mortals?
Rodriguez graduated from New York University's Tisch School of the Arts with a bachelor of fine arts in 2006. Since then, she's won a Golden Globe for playing the titular role of Jane on the hit series, Jane the Virgin. She's one of the Golden Ones, one of the special people who seem to live charmed lives. A star, a success. And yet... it took her 11 years to pay off her student debt. During an interview on The Late Show With Stephen Colbert this week, Rodriguez admitted:
I just paid it off. College education is so expensive, but it's so necessary. This is actually super dope... I would never change it for the world but yes, it took me way too long.
If Rodriguez took that long to pay off her debt, imagine what it must be like for the rest of the recent graduates. People who have to work two or three jobs as they hope and pray there will some day be an opening in their field of choice. According to the website Student Loan Hero, as of 2017 Americans owe $1.3 trillion in student debt, spread out over 44 million borrowers. The website noted that amount is around $620 billion higher than national credit card debt. The graduating class of 2016 will owe an average of around $37,000 for their education (a new record, by the way), making that cap and gown they don at graduation the most expensive outfit they will ever wear.
Rodriguez might have taken over a decade to pay off her student debt, but she's still one of the lucky ones. Bloomberg reported that one quarter of students with loans have either defaulted on their payments or been at least 90 days late on their monthly bill. The Public Service Loan Forgiveness Program promised to help students who studied in service-oriented fields like teachers, public defenders, and law enforcement officers, but the Trump administration has cast a shadow of doubt on the future of the 10-year-old program.
Perhaps it's time for all of those students to try their hand at acting. If they somehow manage to nab that Holy Grail, a hit TV series, it should only take them another decade or so to pay off their loans.