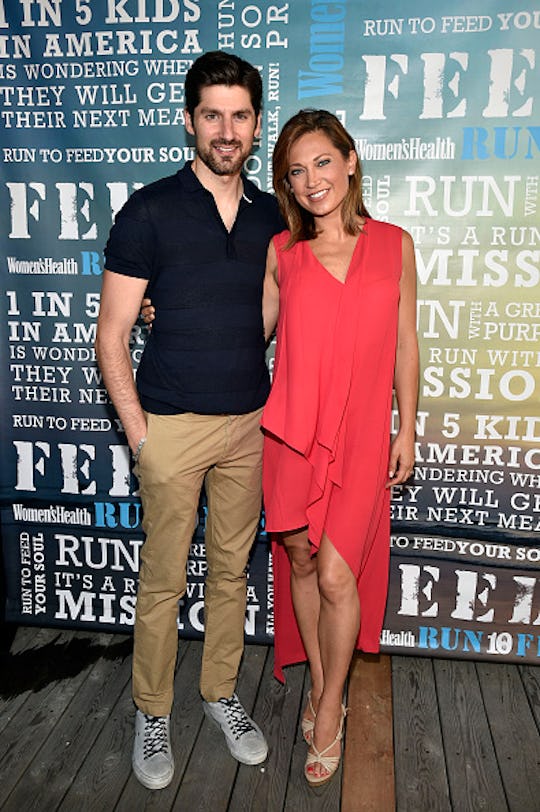 Bryan Bedder/Getty
Ginger Zee's Husband Ben Aaron Should Be On 'Dancing With The Stars,' & Here's Why
Ginger Zee has proven herself to be a pretty formidable force on the dance floor. With partner Val Chmerkovskiy, she has scored consistently high. And even on Monday's switch-up week, when she traded in Chmerkovskiy for new partner, Mark Ballas, Zee scored an impressive 32 out of a possible 40. Zee has been pretty much unstoppable on the stage since she first stepped up onto it, this despite her incredibly hectic schedule which includes commuting to California from New York — where she works as Good Morning America's chief meteorologist — and having a new baby at home. Throughout her time on the show, Zee has said many times that she couldn't do it without the support of her incredible husband, Ben Aaron. Which is just one reason why Ginger Zee's husband should be on Dancing with the Stars.
Aaron, who is also a TV personality (he hosts the show Crazy Talk), has been an extremely visible cheerleader of Zee from the very beginning. And, he has been so charming in the role, I think that the show should keep it in the family and Ben Aaron should be on the next season of Dancing with the Stars. On Monday's switch-up week, Aaron stopped by the rehearsal space where Zee was practicing her salsa with Mark Ballas, the joke being that Aaron was just making sure Ballas knew what was what with Ballas dancing with his wife. This was just the latest of many times that Aaron has made cute little cameos on the show, and he's clearly pretty comfortable around the stage.
Here's why he should get even more comfortable on that stage and join the cast next season.