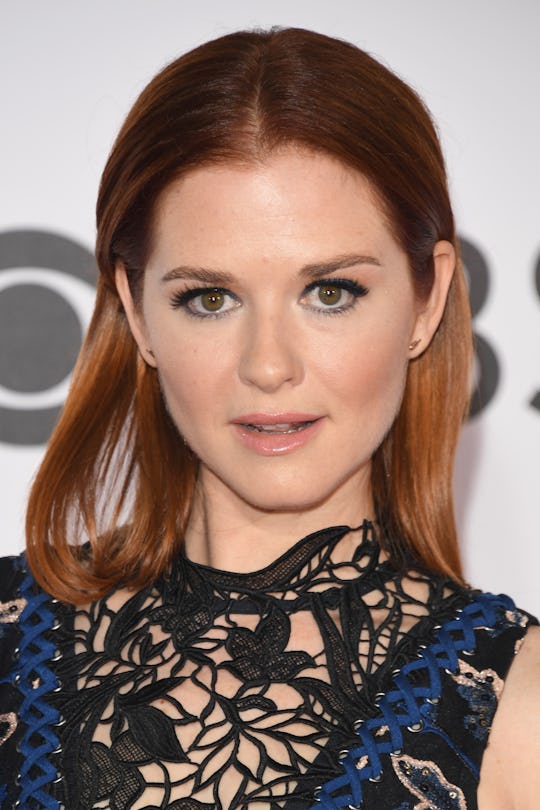 Alberto E. Rodriguez/Getty Images Entertainment/Getty Images
'Grey's Anatomy' Breast Pump Scene Steals The Show
Your favorite hospital-centered drama may have given fans yet another reason to love it that much more. On its most recent episode, Grey's Anatomy included a breast pump scene that couldn't have been more relatable for breastfeeding moms. The main reason it was so perfect? The addition was suggested by a breastfeeding mother herself, actress Sarah Drew.
Initially, the scene in question was meant to feature Drew's character, April, talking on the phone while sitting on her bed in a hotel room. Drew suggested that April might share her bed with the spread of equipment required for a mom to pump and bottle her own milk, and the episode's director, Kevin McKidd, gave the addition the green light. In the scene, April talks to Jackson, phone nestled under her shoulder, while tightening a bottle of freshly-pumped milk.
Drew explained the significance of this moment a bit further, telling Glamour:
As a breastfeeding mother, I would be pumping if I was away from my baby. So that action, that cut, made it into the scene. It's something I really care about and is part of, for me, what it means to be a working mother. You have to account for all of that stuff when you travel away from your child. I always really celebrate the moments where we get a window into that struggle or that journey.
Moments like these are definitely worth celebrating, helping to shed more light on how complicated and overwhelming it can be for working moms to handle everything at once. The framing captured not just the bottle, but all the breast pump accessories as well, which debunks the assumption that pumping is a simple, one-and-done process. McKidd was happy to support Drew's ask, saying, "Sarah has been playing this part for eight years. It was really important to her, so I was like, 'Of course, we're going to do that.'"
Drew feels that Grey's totally gets how tough parenting can be, so her breast pumping moment was a perfect fit with the show's values. "Parenthood is super hard if you are at home and that is your primary focus," she shared. "Parenthood is also super hard if you're trying to juggle it with work, and these people are kicking ass and taking names at work."
When shows get super real, their viewers are usually eager to applaud the honesty; Drew's fans were definitely appreciative of the moment, with one user tweeting "I love this! I think it's so important to show the reality of motherhood and not shame women who breastfeed!" and another, "this is so so awesome!!! there needs to be more scenes like this in television."
Hats off to you, Greys and Drew — you're bringing the reality of motherhood to TV screens everywhere, and mothers across the country couldn't be more grateful.