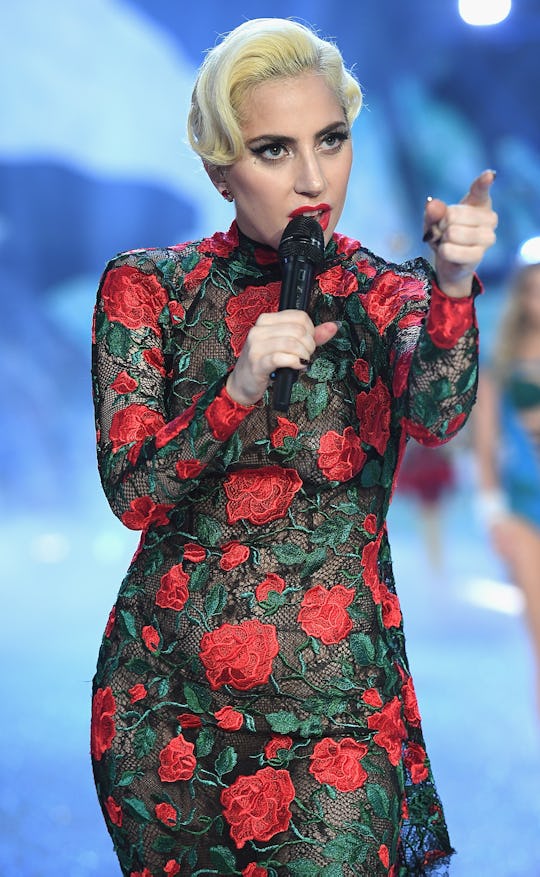 Dimitrios Kambouris/Getty Images Entertainment/Getty Images
Halftime Show Memes That Prove Gaga Is Golden
Let's face it; last year's Super Bowl halftime show was utterly and completely saved by Queen Bey getting into "Formation" with her ladies. Otherwise it would have just been Chris Martin twirling around. (OK, yeah, Bruno Mars was perfectly fine.) But Super Bowl 50 was basically Beyoncé's domain, which meant expectations were high for the Super Bowl 51 halftime show. Fortunately, Lady Gaga was free to take on the torch. And, even more fortunate, the internet blessed the world with amazing halftime show memes so people can relive Gaga's epic performance again and again.
As with every year, there was a crazy amount of hype leading up to the Super Bowl halftime show. It's basically the whole point, right? I mean sure, you have to watch a bunch of football before finally getting to the big moment, but there are commercials and food and (for those of you who aren't working) booze. But the whole time, halftime viewers are thinking, "Just a few more minutes before seeing Lady Gaga. Just a few minutes till she announces her upcoming tour dates. Just a few minutes till she performes — probably something political — and wow us all." Fans have been waiting for this moment ever since the oracles who write for The Simpsons predicted this would happen.
I mean... how did they know?
In the days leading up to Sunday, Gaga was deliciously coy about whether or not she would "go political" during her halftime show.
During a press conference in Houston earlier in the week, a reporter asked her whether or not she planned to unify the country with her performance (because that's not too much pressure or anything). She answered:
Well I don't know if I will succeed in unifying America; you'll have to ask America when it's over. But the only statements I will be making during the halftime show are the ones I have been consistently making throughout my career. I believe in a passion for inclusion, I believe in the spirit of equality, and the spirit of this country is one of love and compassion and kindness so my performance will uphold those philosophies.
And then this happened; Lady Gaga stood in front of a black sky dotted with the American flag and sang "America The Beautiful". Which, in this day in age, is a politicized act of rebellion, apparently. Then she flew down to the Houston Astrodome field. Literally.
Fans took to social media to share their adoration of Gaga and all of her Little Monsters, going out of their collective minds at the sheer brilliance of her performance.
And her thoughtful, wonderful, EPIC dedication to America in general. Plus, she sang all of her throwbacks like, "Bad Romance" and "Born This Way." And I'm losing it.
Her show was worth the wait. Worth all of that football people had to watch, worth the extra 10 pounds of dip I'm now carrying around my hips, worth everything. Now back to muting the football game in between commercials, I suppose.