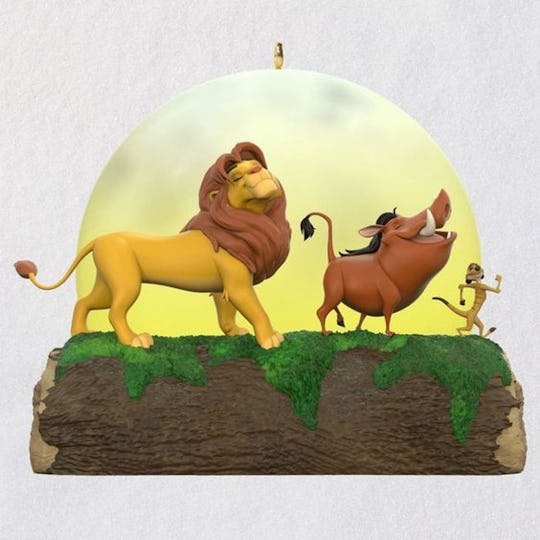 Hallmark's 2019 Keepsake Ornament Collection Includes Major Disney Classics
Growing up, our family Christmas tree's branches would always sag under the weight of all the ornaments we had. And there was never a theme or color scheme for our tree. There were multicolored lights, and a hodgepodge of different ornaments all over the tree. It would literally take all day to decorate the tree, but it was one of my favorite traditions — except for the part where we had to remove all the ornaments and put them away after Christmas was over. So I know my mom would be happy to see that the 2019 keepsake Hallmark ornaments are here, and they include not only all of our favorite Disney classics, but a ton of other movie classics — even Harry Potter.
Back when malls were still a thing, my Mom, Memaw, and I would head over to the Hallmark Store every year when the keepsake ornaments dropped. We collected all the snowmen, Santas, Peanuts, and Precious Moments ornaments, and it became a tradition. The Hallmark keepsake ornaments looked so lovely with our other 5,000 ornaments we had collected from family trips, Target, Walmart, or wherever we could find ornaments. Since I don't think there are very many freestanding Hallmark stores around anymore — if any — these ornaments are all on the Hallmark website, and they have free shipping when you order them in August. Plenty of time for the ornaments to get to your house and for you to have them on your tree by the day after Thanksgiving. (But seriously guys can we please celebrate Halloween and Thanksgiving first?)
Whether you're in love with classic Disney like Lion King, The Little Mermaid, Beauty and the Beast, Cinderella, and Dumbo, or if you're super into Harry Potter or the Ghostbusters, there are definitely some ornaments for you that will look amazing on your tree.