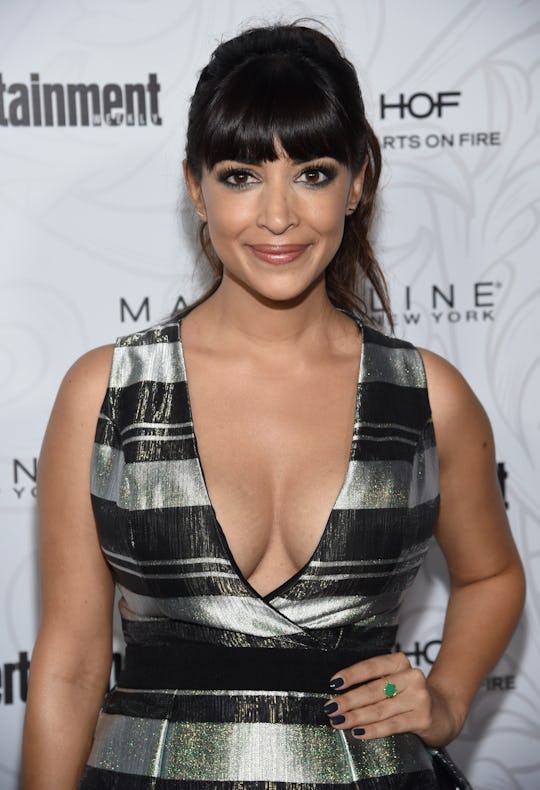 Dimitrios Kambouris/Getty Images Entertainment/Getty Images
Is A Baby On The Way For 'New Girl's Hannah Simone?
Well, it looks like there might be some good news for New Girl's Hannah Simone, in more ways than one: According to Us Weekly, Simone is reportedly pregnant... and that might not be the only surprise the actress is hiding. According to the outlet, Simone secretly married journalist and photographer Jesse Giddings. The news outlet cited "multiple sources," but neither Giddings nor Simone have commented publicly on being married. Us claimed that the private couple were married in a small ceremony all the way back in July, 2016 — imagine all of the amazing wedding presents they potentially missed out on in that time. If they had just told us all they got married, they could have easily scored, at minimum, a panini press and a fondue set or two.
And now they've got even more news to allegedly, reportedly keep quiet about: a baby. A sweet little forthcoming baby that has been confirmed by a couple sources, neither of which are the alleged baby's parents. This couple have managed to keep things so low-key, so way off-the-grid, that they even put notable media-shy parents like Ryan Gosling and Eva Mendes to shame.
Romper has reached out to Simone's rep for confirmation of the news and is awaiting a response.
Although that's not to say there hasn't been an Easter egg or two along the way. Like that time when Giddings shared a pic of Simone on Instagram, which is basically the 21st century version of making out in a movie theater full of everyone you know. Or something.
Giddings captioned the fabulous photo from 2015:
Congratulations to the most beautiful, talented, fascinating, badass girl I know on a 💯 New Girl episodes shot this week!!! Here's to another 💯!!
And what does the 32-year-old Giddings have to say about the photo below, the ultimate barometer for relationship status, an Instagram selfie with pets?
Or with Joe Jonas? (to be fair, Joe does have puppy dog eyes, so he's kind of like a pet.)
As we wait for Simone's rep to confirm not only her baby news, but also her serious change in marital status, one has to wonder: How did these two beautiful celebrities manage to keep their (alleged) marriage a secret for so long? Why didn't they want us to know? What did her dress look like? I'm picturing something very boho-chic for the 36-year-old New Girl star, and I'm really hoping Zooey Deschanel was in on it the whole time.
Which brings me to, perhaps, my most important question: Does Schmidt know?