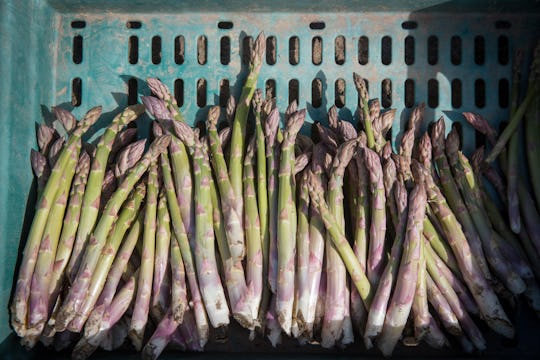 Matt Cardy/Getty Images News/Getty Images
Has Anyone Gotten Sick From The Vegetable Listeria Recall? Trader Joe's Joined The List
CRF Frozen Foods has expanded its recent recall of certain frozen fruits and vegetables due to a serious listeria outbreak. The company was forced to recall more than 350 products from 42 brands in all 50 states, according to federal officials. Concerned consumers are desperate to know if anyone has gotten sick from the vegetable listeria outbreak, and the unfortunate answer is yes.
The recall encapsulates dozens of name brands recognizable to most households — Trader Joe's, Great Value, True Goodness, and Signature, to name a few — and can reportedly be traced back as far as 2013. The voluntary recall announcement by CRF Frozen Foods is available on the U.S. Food and Drug Administration website:
As a precaution, CRF Frozen Foods of Pasco, Washington is expanding its voluntary recall of frozen organic and traditional fruits and vegetables. We are performing this voluntary recall in cooperation with the Food and Drug Administration (FDA) and the Centers for Disease Control and Prevention (CDC) because these products have the potential to be contaminated with Listeria monocytogenes. The organism can cause serious and sometimes fatal infections in young children, frail or elderly people, and others with weakened immune systems. Although healthy individuals may suffer only short-term symptoms such as high fever, severe headache, stiffness, nausea, abdominal pain, and diarrhea, Listeria infection can cause miscarriages and stillbirths among pregnant women.
Since the outbreak began, eight people in three different states became ill and were hospitalized due to Listeria. CRF has suspended all operations in its Pasco, Washington facility where the outbreak originated. While two of these patients later died, CRF Frozen Foods announced in its recall notice that the deaths were not linked to Listeria. It's important to check the FDA website for the full list of recalls to keep you and your family safe from infection. How do you know if you have contracted listeriosis from contaminated foods?
Symptoms of Listeriosis
According to the CDC website, Listeriosis is a life-threatening infection that primarily affects pregnant women, babies, older adults, and individuals with immune-deficiency issues. Some of the symptoms to watch for if you are one of these higher risk consumers are:
Fever
Muscle aches and joint pain
Diarrhea and other gastrointestinal symptoms
If the infection is invasive and travels to the bloodstream, the patient could contract meningitis
While the CDC, FDA, and CRF Frozen Foods collaborated to contain the listeria outbreak, customers who have consumed any of the affected products are advised to discard the products or return them to the store for a full refund. If you are concerned that you might be suffering from listeriosis-like symptoms, contact your doctor right away.