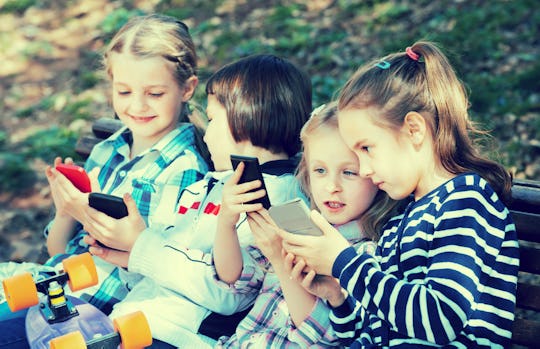 Iakov Filimonov/Fotolia
Here Are 6 Of The Best Apps For Monitoring Your Kid's Phone Usage
At almost 2-years-old, my daughter is probably less tech-savvy than most of her toddler peers. She can press the home button on my phone, but she doesn't know how to swipe to make it work and her short attention span means she will barely sit through a Sesame Street music video, let alone an entire episode. But I know that won't always be the case, and pretty soon she'll be asking for her own phone and I'll be frantically searching for the best apps for monitoring your kid's phone usage.
In this day and age, I sometimes wish I wasn't a grown-ass woman and could have my parents monitor my phone usage. I would certainly be a more productive member of society, that's for sure. If technology has proved one thing, it's that we have little self-discipline when it comes to phones, apps, and the never-ending rabbit hole of having the world at our finger tips.
One thing to point out is that while these apps are great for keeping kids in check when it comes to what they're looking at online, or how long they're spending on their phones each day, apps won't solve the problem on their own. As Brian Hall wrote for Tom's Guide, which rated its own list of the best apps for parental control:
"Parental-control apps for mobile devices work best when they're part of a comprehensive approach to teaching your kids about behaving responsibly online. That means talking to your kids about what they should and shouldn't do with their mobile devices, clearly communicating how you expect them to act and making clear that you will be monitoring what they do with their phones."
So, perhaps in the time it takes to install one of these apps, consider how you're going to approach speaking to your child about their phone usage. And while you're at it, maybe make a few changes to your own phone usage as well. At the very least, it's good to have compassion for how tough it might be for your child to limit their phone use.