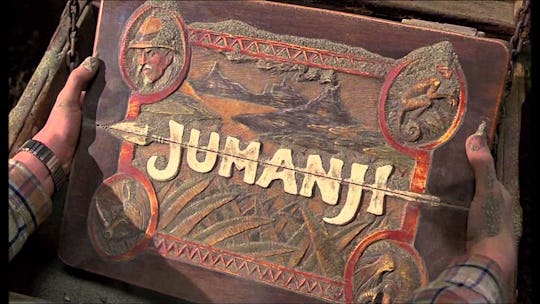 Here's Everything Leaving Netflix In March, So You Better Stream While You Can
As the months change, so too must the Netflix lineup. As with any new month, there is a long list of TV shows and movies leaving Netflix in March. And although this means more binge-worthy content will be making it's way to Netflix in the next 30 plus day (I'm talking to you House of Cards), it doesn't make the losses any easier.
From teen flicks that'll make you laugh to insightful talks that make you think to classic movies that make you cry, there are a lot of awesome titles that the world must say goodbye to over the next month (unless, you know, you want to shell out the cash to actually buy them.) And what makes it worse is that many of the move beloved titles are gone after the first of the month, so time is of the essence if you want to stream.
But once you're through bidding adieu to these TV shows and movies, you can sit back and stream one of the many amazing TV shows and movies coming to Netflix in March. And trust me, there is some can't-miss entertainment on this list.
So slip into your comfiest clothes and grab the popcorn. With 87 movies and TV shows to say goodbye to, you're going to have a lot to stream in these final days of February.
American Pie
Bye bye American Pie. This teen comedy, which leaves Netflix on March 1, made viewers look at certain desserts in a whole new light. On the bright side, you'll be able to enjoy a slice of pie again.
Hitch
The quintessential Netflix and Chill flick leaves the streaming service on March 1, so get those date nights in while you still can.
Jumanji
One of Robin Williams' most beloved films, Jumanji leaves Netflix on March 1. But at least you don't have to fight of a stampede to watch it one last time.
Men In Black II
With another Will Smith title leaving Netflix on March 1, how are people supposed to get their Smith fix?
Women Who Kill
This comedy special, starring a pre-Trainwreck Amy Schumerr, is sure to make viewers laugh out loud, no matter their gender. Make sure to stream is once (hell, twice) before it leave Netflix on March 31.
Movies
Switchmas (March 1)
American Pie (March 1)
American Wedding (March 1)
Down and Out In Beverly Hills (March 1)
Emily Bronte's Wuthering Heights (March 1)
Gone In 60 Seconds (March 1)
Hackers (March 1)
Hamlet (March 1)
Hannie Caulder (March 1)
Hardball (March 1)
Hart's War (March 1)
Hitch (March 1)
Indecent Proposal (March 1)
Johnny Dangerously (March 1)
Masters of the Universe (March 1)
Men In Black II (March 1)
Not Another Teen Movie (March 1)
Paycheck (March 1)
The Babysitters (March 1)
The Chosen One (March 1)
The United States of Leland (March 1)
Wings (March 1)
Stevie Nicks: In Your Dreams (March 2)
Night Catches Us (March 3)
Getting Go: The Go Doc Project (March 4)
Private Romeo (March 4)
I Am Divine (March 5)
Le Week-End (March 6)
Refuge (March 6)
Deadfall (March 7)
Holidaze (March 8)
Arn: The Knight Templar (March 9)
The Mistle-tones! (March 9)
Geography Club (March 11)
I Killed My Mother (March 15)
Waste Land (March 15)
Elegy (March 17)
Cosmopolis (March 18)
Music For Mandela (March 18)
Out In the Dark (March 18)
Side Effects (March 18)
Keep the Lights On (March 23)
The Comedy (March 26)
Gayby (March 28)
Twelve Mile Road (March 31)
Women Who Kill (March 31)
TV Shows
Best of TEDx — Season 1 (March 15)
Lola & Virginia — Season 1 (March 15)
TED Talks — Life Hack 1 - 2 (March 15)
TED Talks: Sex, Secrets & Love — Season 1 (March 15)
TED Talks: The Best of TEDx In Español — Season 1 (March 15)
TEDTalks: Ancient Clues — Season 1 (March 15)
TEDTalks: Animal Voices — Season 1 (March 15
TEDTalks: Artistry and Illusion — Season 1 (March 15)
TEDTalks: Beasts, Bugs & Bio-wilderment — Season 1 (March 15)
TEDTalks: Body By Design — Season 1 (March 15)
TEDTalks: Brave Neuro World — Season 1 (March 15)
TEDTalks: Building Wonder — Season 1 (March 15)
TEDTalks: Chew On This — Season 1 (March 15)
TEDTalks: Cyber Awe — Season 1 (March 15)
TEDTalks: Defying Disease — Season 1 (March 15)
TEDTalks: Global Villages — Season 1 (March 15)
TEDTalks: Head Games — Season 1 (March 15)
TEDTalks: Hot Buttons — Season 1 (March 15)
TEDTalks: How to Start a Movement — Season 1 (March 15)
TEDTalks: Humanity's Future — Season 1 (March 15)
TEDTalks: Inexplicable Connections — Season 1 (March 15)
TEDTalks: Into the Abyss — Season 1 (March 15)
TEDTalks: Let Your Mind Wonder — Season 1 (March 15)
TEDTalks: Life Lessons & Confessions — Season 1 - 2
TEDTalks: Love, No Matter What — Season 1 (March 15)
TEDTalks: Music Revolution — Season 1 (March 15)
TEDTalks: Numbers Speak Louder than Words — Season 1 (March 15)
TEDTalks: Rad Invention — Season 1 (March 15)
TEDTalks: Rebel Design — Season 1 (March 15)
TEDTalks: Robotic Machinations — Season 1 (March 15)
TEDTalks: Smart Laughs — Season 1 (March 15)
TEDTalks: Space Trek — Season 1 (March 15)
TEDTalks: The Capitalism Paradox — Season 1 (March 15)
The Writers' Room — Season 1 (March 31)
Children's Content
Alvin and the Chipmunks Meet the Wolfman (March 1)
Atlantis: The Lost Empire (March 1)
Jumanji (March 1)
The Monster Squad (March 1)
Dr. Dolittle 3 (March 31)
Garfield's Pet Force (March 31)
The Sandlot 2 (March 31)