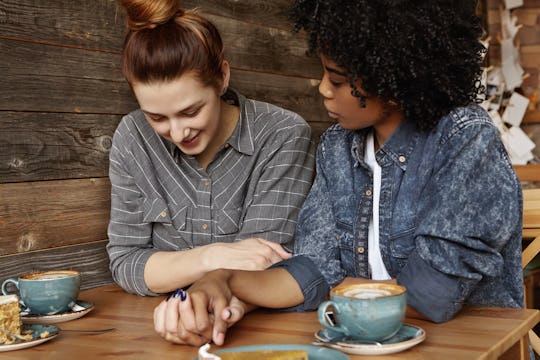 Wayhome Studio/Fotolia
5 Women With Endometriosis Reveal The Little Ways Their Partners Support Them
Those who've struggled with endometriosis know it's a complex disorder. There is no direct cause or cure, and the symptoms vary from person to person. While some experience terrible cramping, irregular periods, and heavy menstrual flow, others experience pain during sex, nausea and vomiting, and infertility. Regardless of how it affects someone, having a solid support system is crucial. If you're suffering in silence, it may be helpful to hear women with endometriosis reveal the little ways their partners support them, so you can start building your own helpful network.
According to the Endometriosis Foundation of America, 200 million women are affected by endometriosis worldwide, (which says nothing of trans and non-binary individuals), and it often takes up to 10 years after the onset of symptoms before a patient will receive a diagnosis. Endometriosis symptoms can begin inflicting a person as young as 11, but more often than not begin when a person is between 25- and 35-years-old.
And while there are plenty of ways to treat the symptoms of endometriosis — from pain medication to evasive surgeries — there is no cure. So, more often than not, those suffering from endometriosis have to find a way to live their life with chronic pain. That's why, among many other reasons, the support of a partner or larger network is vital. With that in mind, here's what some partners do to help, care for, and support their loved ones dealing with endometriosis pain.