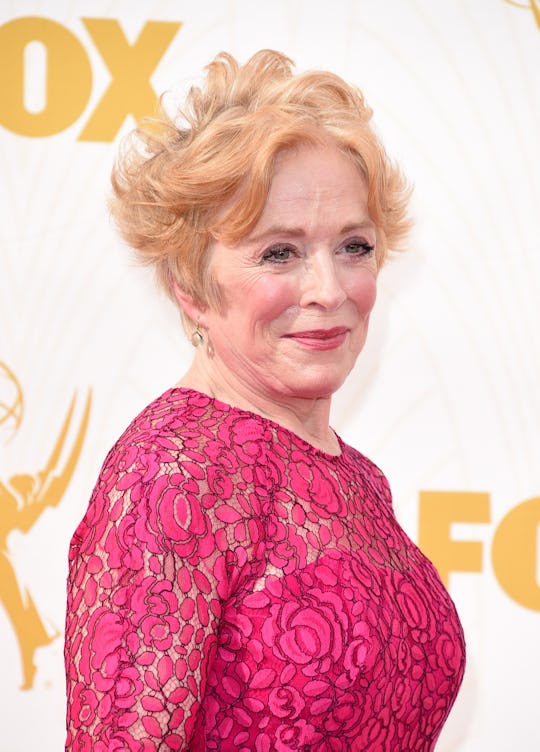 Getty Images
Holland Taylor Is Gay, But It's Really None Of Your Business, She Says
Last week, in an interview on the Death, Sex, and Money podcast, actress Holland Taylor came out as gay. Well, sort of. In talking to host Anna Sale, she mentioned pretty casually that all of her relationships are with women, but that she shies away from talking about them in public:
I've been really wrestling with this lately, because most of my relationships have been with women and I don't like talking about them because I don't like talking about the politics of it all because I'm not political about it. I think we're ridiculous in this country about it ... And so, it's awkward because if I talk about relationships in my life or people that have been in my life, or somebody I've been seeing for a while or this, that and the other thing, I'd like to be able to just say that, without having to stop and say, 'So have you come out?' No, I haven't come out because I am out. I live out.
She didn't reveal the identity of her current girlfriend, but the 72-year-old actress did let it slip that she's with a younger woman. She also added that she and her girlfriend have contemplated marriage, but that it would be a private thing. Taylor said, "Given my generation it would not be something that would automatically occur to me. But as a symbol, as a pledge, as a plighting one's truth, it would be a wonderful thing to do."
Fans are stoked to hear her news:
Last week, Modern Family actor Reid Ewing "came out," too on Twitter, saying very much the same thing as Taylor. When a fan asked if he had been outed, Ewing responded that he was never in the closet. It's about time. When Taylor says that "we're ridiculous in this country about it," she has a very good point. It's awesome that more and more public figures are identifying as gay, but we don't have to expect every coming out story to be a performance. Although obsessing over celebs' sex lives is practically a national pastime, it feels like we're hitting a point, culturally, where maybe it's no big deal.
Discrimination is still a very serious issue that the LGBT community faces every day. The Supreme Court making gay marriage bans illegal this summer was a nice first step, but civil rights don't stop there.
But the more Hollywood reminds us that it's perfectly normal to love whomever you want, the better.
Image: Jason Merritt/ Getty Images