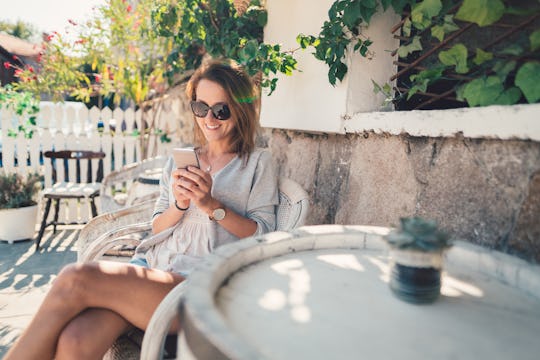 martin-dm/E+/Getty Images
Here's How 10 Moms Are Getting Alone Time Right Now, Because You Need Some Ideas
Lately, you've probably been feeling like you live in a real-life version of Groundhog's Day where every day is the same as the last. With kids' activities cancelled and parents working from home, you have to wonder how moms are getting alone time right now. Apparently, it can be done, but it's certainly not easy.
Under normal circumstances, moms need breaks from their kids from time to time, whether that's once a week or every day. Usually, it's not too incredibly difficult to sneak away from the family for a leisurely stroll through Target, a hot bath, or a workout class. Now, it's rare to enjoy a simple shower without a kid playing on the bathroom floor while you do it, never mind a relaxing bath. Unfortunately, it's probably going to be a while before routines return to normal, so in the meantime it's best to find a way to sneak in some solitude now and then, even if it's just for a little bit.
Romper spoke to ten moms to find out what they're doing to squeeze in some alone time under such unusual circumstances. All of their methods are a little different from each other, but the commonality is that they all make an active choice to carve in that time for themselves. (A supportive partner seems to help, too, unsurprisingly.) Whether it's staying up late, stealing away while the kids play, or raging out to music in the car when they take the extra-long way home, these moms are making alone time happen against all odds.