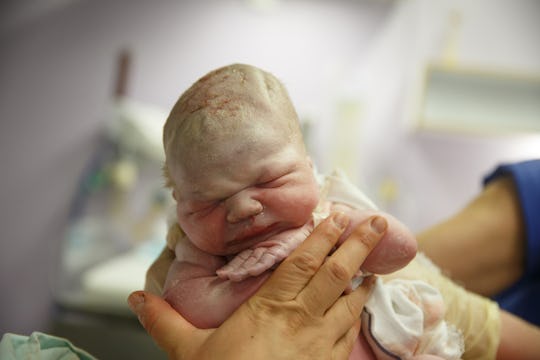 zlikovec/Fotolia
How Big Your Baby Will Actually Be, Based On Their Zodiac Sign
As your pregnant belly grows to become roughly the size of a watermelon, and your baby's due date approaches, it's natural to wonder just how big your baby will be. You can ask your OB-GYN or midwife, sure, but unfortunately there's not really a scientifically proven way to predict your baby's exact weight and size prior to their arrival. So, what can a mom-to-be do to put her mind at ease when she starts to think about the size of her baby? Why not consult the stars? I decided to put my three babies Zodiac profiles to the test to see if they matched their birth weights, and was surprised to discover that they were actually pretty spot on.
According to the Astrology Zodiac Signs, Geminis hate being confined, and this is definitely true for my daughter. While I was pregnant with her she didn't grow to be very big, despite the fact that my belly was freaking huge. It makes sense that she was tiny when she finally got here five days past her due date. The same site suggests that Scorpios, like my second child, are known to look older than their years, and this is definitely true when it comes to my son. He was already eight pounds when he was born a full three weeks early. My poor vagina. Today, he towers over the other kids at preschool and still looks like an old soul.
According to Astrology of the Ancients, those born under the sign of Aquarius, like my youngest son, tend to be tall, with strong legs and broad shoulders. This was definitely true for him, too. He was freaking huge when he was born. You don't want to know what my vagina looked like after he was born. So, while you can't really know how big your baby will be on their birthday, there's really no harm in letting the Zodiac help you make an educated guess. If nothing else, it might help you win a weight guessing pool, the next time a friend or co-worker is expecting.