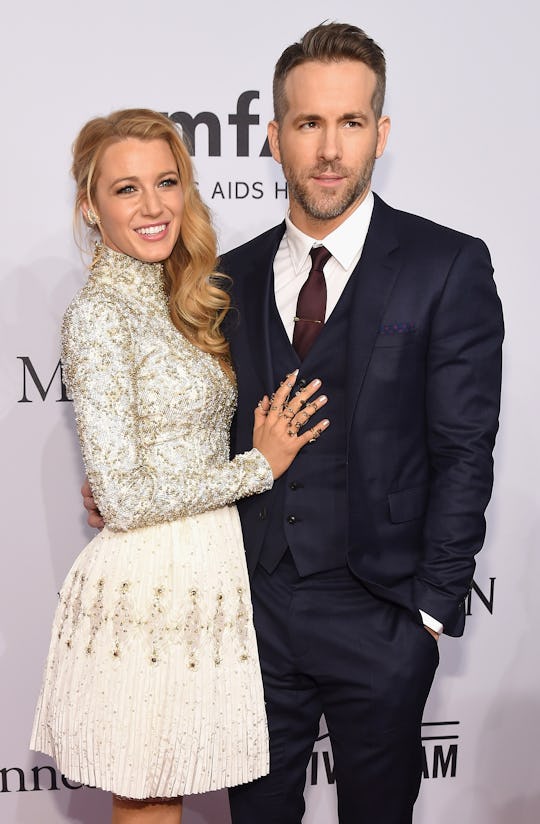 Michael Loccisano/Getty Images Entertainment/Getty Images
How Did Blake Lively And Ryan Reynolds Meet? They Stayed Friends After 'Green Lantern'
I think we all kinda/sorta remember the 2010 movie Green Lantern, yes? The movie that was meant to turn Ryan Reynolds into a franchise superhero and a bona fide movie star rather than just a hunk de jour. Well, obviously that didn't happen. The movie has become synonymous with the word flop, panned by critics and reviled by fan boys the world over. The one lasting legacy of the movie is that we got to see Reynolds and co-star Blake Lively make out on the big screen, I guess. But is that how Ryan Reynolds and Blake Lively met and became a couple? It turns out, the path to true love was a little more complicated for this blindingly beautiful dynamic duo.
While the couple technically met during filming of the Green Lantern, they were both in relationships at the time. Reynolds was married to the ultra-luminous Scarlett Johanssen, while Lively was dating her longtime Gossip Girl co-star, the professionally broody Penn Badgley (I have a theory that if all four of these beautiful people were in the same room, you couldn't look directly at them. Sort of like a solar eclipse). Flash forward a year, and both couples have broken up. Lively and Reynolds, who remained friends, were on a double date with another couple... and sparks started to fly between them. Which must have been super awko taco for the other couple, right?
Reynolds told SiriusXM and Entertainment Weekly about the first date.
About a year after Green Lantern had come and gone and we were both single we went on a double date – she was on a date with another guy and I was on a date with another girl – and it was like the most awkward date for the respective parties because we were just like fireworks coming across.
Reynolds went on to say that the two started out as friends, which he figures is probably the best way to start a relationship. The couple eventually got married in 2012 in an intimate affair in Charleston, South Carolina, but kept their wedding pictures secret. I sort of appreciate that, just in case I ever want to get remarried. I don't need the image of Lively in her ethereal wedding gear haunting me, you know?
Since they were married, they became parents to daughter James Reynolds (sweetly named after Ryan's father, who died a year after his granddaughter was born), and are growing another gorgeous little baby.
So, while I feel awful for the other couple on that blind date five years ago, it looks like things have turned out rather nicely for the Lively-Reynolds empire, don't you think?