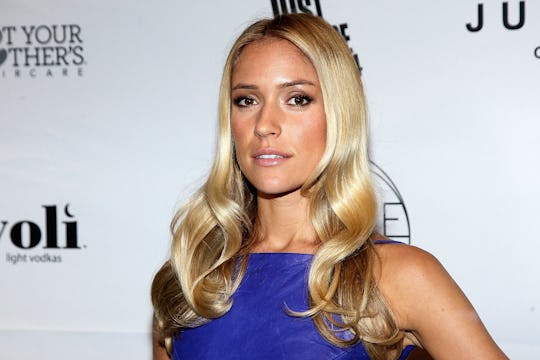 How Did Kristin Cavallari's Brother Die? It's Really None Of Our Business
Well, this is an incredibly sad ending to an already-upsetting story: Laguna Beach and Hills star Kristin Cavallari's brother Michael was found dead Thursday. He had been missing since Monday. As much as it makes sense and feels completely normal to want to know something like how Kristin Cavallari's brother died, the important thing to remember is that we really aren't entitled to know private details about any famous person, which is something that can be all too easy for forget when we're so used to knowing so much about them as it is.
And aside from the fact that it's not really any of our business how Michael Cavallari died, we don't really know yet anyway. Here's what we do know: Michael's car, a Honda Civic, was originally found abandoned back on Nov. 27 — just one day after Thanksgiving — on the I-70 in Utah. Sheriff Steven White of the Grand County Sheriff's Office told Today that they did not suspect any signs of foul play associated with the disappearance, which is a position that, as of Thursday afternoon, remained unchanged in any official capacity.
Although his body was found on Thursday, no additional details surrounding the cause of death have been released.
Kristin gave a statement to E! news:
We want to thank everyone for their love, support and prayers during this very difficult time... We have just been informed by the authorities my brother's body has been found. This is a very painful time and we are still processing it all. We kindly ask everyone please respect our privacy during our time of grieving.
Kristin and husband Jay Cutler recently welcomed a new baby girl, their third child. Kristin shared an Instagram photo of herself with her brother as kids just a few days ago:
Her caption read:
I appreciate all the concern, thoughts, and prayers that have been extended to me and my family. We remain hopeful and I will share any news that we receive. I have such gratitude for all those that have shared their support.
Image: Steve Mack/Getty Images