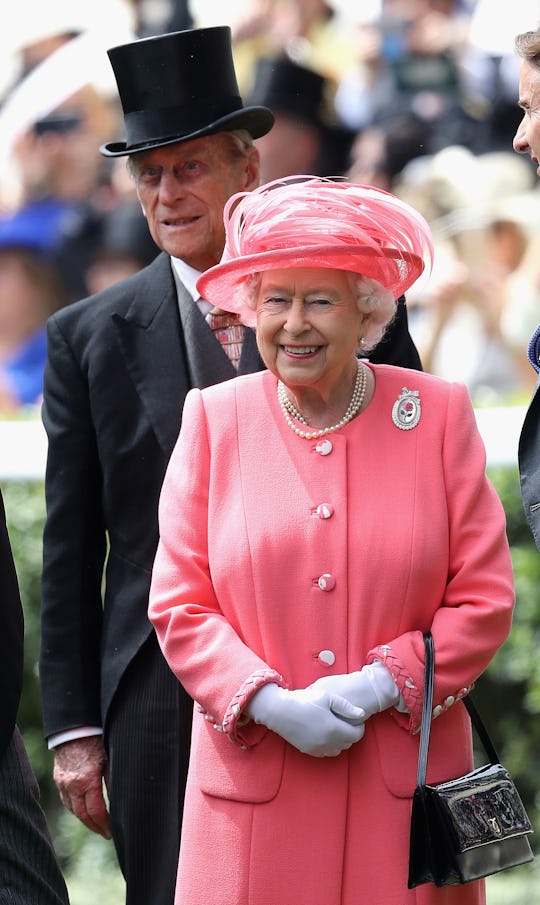 Chris Jackson/Getty Images Entertainment/Getty Images
How Did Queen Elizabeth II & Prince Philip Meet? 'The Crown' Details Their Marriage
Now that The Crown has premiered on Netflix this Friday, Nov. 4, it marks the beginning of a multi-million dollar series for the streaming service, something it hasn't seen before from any of its other originals. You almost have to expect that, though, since a show centering around literal royalty and the Queen Mother isn't going to come cheap. But along with her ascension to the throne, the series will also follow her courtship and marriage to Prince Philip. So how did Queen Elizabeth II and Prince Philip meet?
Even in the promo for The Crown you can see the strain that becoming a queen puts on their marriage at first, as both get used to their new life as the head of the royal family. However, considering the couple will soon to be celebrating their 69th wedding anniversary, the hardships their marriage faced in those earlier years were obviously, eventually, overcome as time went on.
But how did the couple meet, so many years ago, before Queen Elizabeth II was even close to becoming the Queen of England? Not surprisingly, they met through a family function that served on both sides of their familial lines. It was at the 1934 wedding of Prince Philip's cousin, Princess Marina of Greece and Denmark and Queen Elizabeth II's uncle, Prince George, Duke of Kent.
Queen Elizabeth II, then 8 years old, met Prince Philip, (who was 14 years old) at the wedding and then again two years later. But it wasn't until 1939, when they met again at Royal Naval College in Dartmouth, that romantic sparks started to fly. They began writing letters to each other, which seems to be how their courtship really began and allowed them the chance to fall in love.
In one letter Prince Philip sent the Queen, he apologized for showing up at the Palace unannounced. "Yet however contrite I feel, there is always a small voice that keeps saying 'nothing ventured, nothing gained' – well did I venture and I gained a wonderful time," he wrote. Which is basically 1940's talk for "I'm totes sorry I didn't call before I showed up, but our time together has been off the hook." OK, not exactly the same thing, but you get the idea. Suffice to say, even before they were officially engaged in 1947, Prince Philip and Queen Elizabeth II were solid together.
The Crown is available for streaming on Netflix starting Nov. 4.