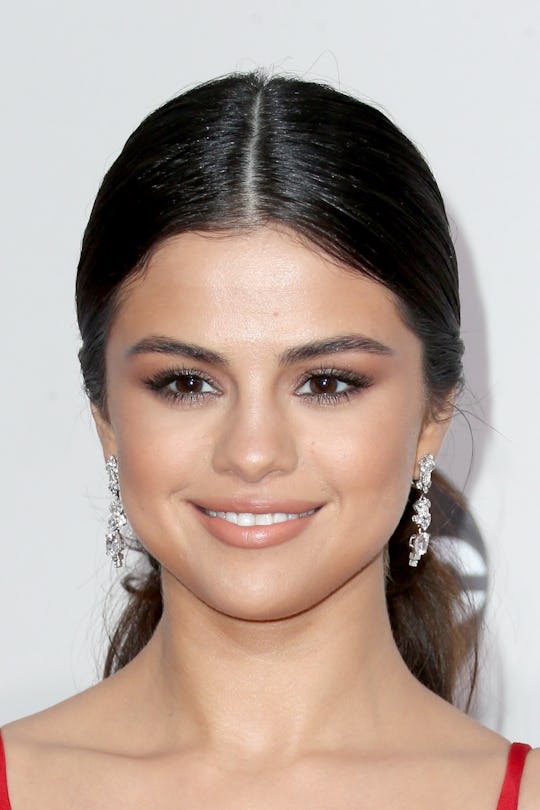 Frederick M. Brown/Getty Images Entertainment/Getty Images
Selena Gomez & The Weeknd Are Insta Official
They're being spotted together all over the place; snuggling over dinner, romancing all over Italy. And now, pop singers Selena Gomez and The Weeknd are kinda/sorta Instagram official because she heart-eyes emojied one of his videos. Adorable. And to think, Selena Gomez and The Weeknd first met in 2015, when "sparks" reportedly flew during a Victoria's Secret Fashion Show. Which is making me feel all kinds of sorry for The Weeknd's ex, model Bella Hadid. But the heart eyes emoji wants what it wants, I guess.
An insider told Hollywood Life:
There were sparks when they first met at the Victoria's Secret Fashion Show in 2015. They both performed and The Weeknd was just taken by Selena.
Now before a fight ensues and we all end up hating on poor Gomez, the insider went on to report that Gomez might have thought "Star Boy" singer The Weeknd (whose real name is Abel Tesfaye) was "cute", but didn't pursue him because he was in a relationship with Bella Hadid at the time. So everybody just cool your jets. Anyhow, Gomez was reportedly seeing "regular dude" Samuel Krost at the time, working on her own music and generally going through a personal reinvention. She had her own stuff going on.
Obviously, all of that's changed.
After months of evading questions about each other and generally being adorably coy, Gomez and The Weeknd have been getting openly cozy with each other recently. They were seen in January enjoying a nice little after dinner snog at a celebrity hot spot in Los Angeles (because that's where you go when you want a little privacy), and are currently enjoying a grand cuddling tour of Italy, according to Entertainment Tonight.
As if all of that kissing and smiling wasn't enough, on Monday Gomez posted a clip of The Weeknd on a river boat and she captioned it with (you guessed it), a heart eyes emoji. She took it down afterwards, but it was too late for her crafty fans.
As we all rev up for The Grammy awards on Sunday, the real question is whether or not the two-time Grammy award winner The Weeknd will sit with Gomez (who has yet to be nominated for a single Grammy, in case you hadn't noticed). Well I can tell you this (leans in close to whisper), they are both going to be there. Neither one of them is reportedly bringing someone else. So it's looking good to me...