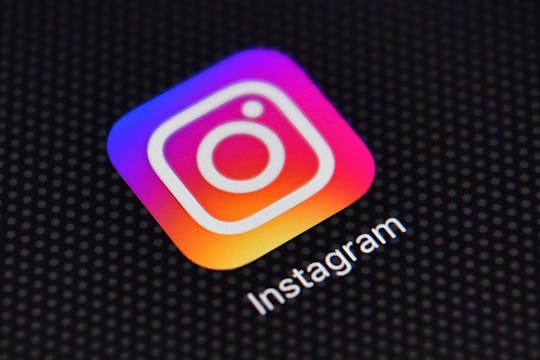 Carl Court/Getty Images News/Getty Images
How To Get The Selfie Sticker Circle Frame
Instagram just reached 200 million users for its Stories feature and took some cues from the 2010 Leonardo DiCaprio hit Inception. But this isn't a dream within a dream; it's better. It's the chance for you to stick a photo of your own face over a photo of your own face. That's right: It's a selfie within a selfie, and, there's really no need to limit yourself to just one selfie sticker per Stories post or direct message. Seriously, learn the basics, like how to get a circle frame around a selfie sticker, and get to snapping, because all your friends are probably already doing it.
Instagram rolled out the new selfie stickers feature just last week, but it already has all the makings of an instant hit. It's super fun and easy to use, and it gives users the tools to blend just the right amount of endearing narcissism and goofiness. Here's how it works: Simply open up the Stories feature on Instagram and take your photo or record your video using either Boomerang or the new hands-free feature. Then, tap the smiley face icon in the top right and, after choosing the camera option from the existing sticker options, shoot your mini selfie. This image will become your very own sticker.
And choosing a frame style is easy. Users just tap to choose between the two currently available, fade or circle, before or after capturing the mini selfie. Move the sticker anywhere on the photo, adjust the size, and even rotate it until it looks just the way you want (in this case, likely the more absurd the better). If you're showcasing your masterpiece within a video, hold it down and tap "pin." Repeat with as many selfie stickers as you can handle, and then post the finished product as your Story or blast it out to friends using Direct.
According to Refinery29, pinning your selfie sticker to a certain object in a video has the added bonus that the sticker will move along with that object, which is pretty cool. In fact, the ability to pin stickers to videos at all in new. So are the geotags for Chicago, London, Madrid, and Tokyo, which are all designed by local artists.
The selfie stickers feature, on the other hand, makes you the artist of the selfie art of your dreams. And the dreams within your dreams, to go along with the selfies within your selfies.