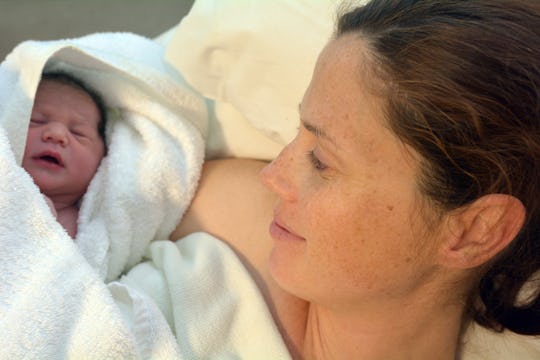 Rafael Ben-Ari/fotolia
How Giving Birth Vaginally Affects Your Vagina Later In Life
For many new moms, the pressure to "bounce back" to your pre-baby body can be tremendous. It's easy to be inundated by social media posts from new moms who get back into their pre-maternity clothes in almost no time at all. And to be pretty blunt, this pressure fir pre-baby perfection can apply to your nether regions as well. That's why it's important to know how giving birth vaginally affects your vagina later in life, so you can have realistic expectations of your bits in the coming years.
Even when you're caught up in the whirlwind of new motherhood, it's normal to wonder about your healing process from time to time. Just how different will your new normal be from where you started? You recognize that the idea of birth "ruining" your body is ridiculous and cruel, but it's OK if you're also somewhat concerned about the changes and how they will continue to affect you. The body is designed to withstand the birthing process, sure, but pregnancy and birth are still major undertakings.
Oh, and as far as "bouncing back" goes? It just adds unnecessary pressure on new moms who have literally just created a life. Really, it's OK if any part of your body is forever changed by the experience.
But just incase you're wondering, here are a few of the ways your vagina changes forever after giving birth.