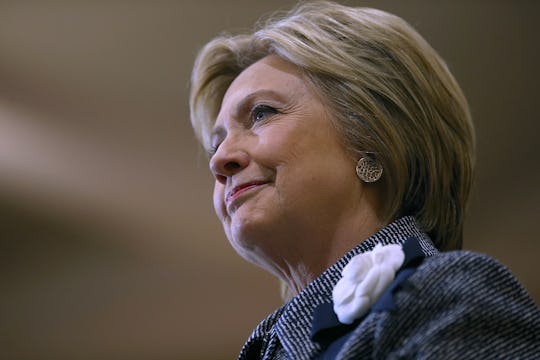 Justin Sullivan/Getty Images News/Getty Images
How Has Hillary Clinton Helped Single Moms? Her Stances On Important Issues Speak Volumes
We're not the most popular demographic, single moms. Most of us are hovering tantalizingly close to the poverty line, working a few jobs to make ends meet and worry that we're only doing half the job we should for our kids. But luckily for us, former Secretary of State Hillary Clinton seems to be in our corner. So just how is Hillary Clinton helping single moms?
Well, she gets it. She knows that there is more to being a single mom than being just some sad statistic, a cautionary tale to wave around when campaigning real family values and the like. She knows single moms have every day issues that need real answers. That they need support in their community not just from family and friends (although that makes a massive difference, of course) but from employers, child care workers, teachers and doctors. Single mothers need to know they're not alone, especially when we feel like we have nowhere to turn for help. As a mother herself, she knows how hard the job really is, which could be why she once referred to single mothers as 'heroines'. (That's sweet and all, but heroines probably don't toss and turn all night with revised budgets dancing in their heads.)
While some have argued that Clinton is actually not-so-great for single moms, the former Secretary's own record and words speak more to her views on the demographic and its issues than anything else. From that perspective, here are some of the real ways Clinton could help single moms, should she make it to the White House in November.