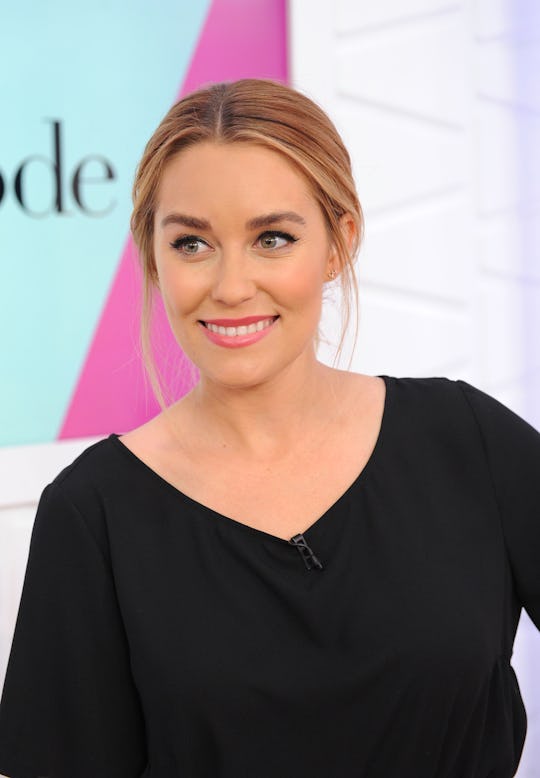 Craig Barritt/Getty Images Entertainment/Getty Images
Mom-to-be Lauren Conrad Wants A Couple Kids
Lauren Conrad basically has it all — she's beautiful, she's talented, she has a fabulous husband and a diverse career where she gets to do super fun things every day of the week. It's a measure of her popularity that people still manage to root for her when she appears to already have everything she wants. Well... not everything, I guess. She still had that one box to tick off, and now it appears she's done it. If you've been wondering how many kids Lauren Conrad wants, the good news is the Paper Crown fashion designer is pregnant with her first baby. And she's hoping for more down the road.
The 30-year-old star of The Hills announced on New Year's Day that she and husband William Tell are expecting their first baby together. The couple have been married since 2014, and spent the first two years spending time together solidifying their marriage. In a 2015 blog post, Conrad opened up about her love for her husband:
My favorite thing about being married is knowing that I have a partner in life that I get to do so many wonderful things with. Dreaming of the things we will do 20 years from now is so fun.
And now the couple have shared that their plans are taking shape, in the form of a precious little baby.
Conrad announced the impending arrival by sharing a sonogram picture on her Instagram account with the caption:
Happy New Year! I have a feeling 2017 is going to be the best year yet...
Conrad hasn't been terribly forthcoming about her family planning, but in a 2015 "Ask Me Anything" blog post she did say that she would possibly like to have two children, so that she and husband Tell "wouldn't be outnumbered."
And now she is adorably on her way with the first baby, as evidenced by this incredibly perfect looking baby bump photo she shared on her personal website and Instagram:
Conrad and Tell, a former member of the rock band Something Corporate and a law school graduate from the University of Southern California, are destined to be those Pinterest-worthy parents that make birthing babies look no more difficult than sipping cucumber water while pruning hybrid roses in their just-overrun-enough gardens. While she wears a perfect linen sundress and he sports a grin and a polka dot bowtie. Their baby will be born with natural highlights and a chin dimple, I'm sure of it.
If they have a boy and then a girl exactly 2.5 years after, you guys all owe me a Coke.