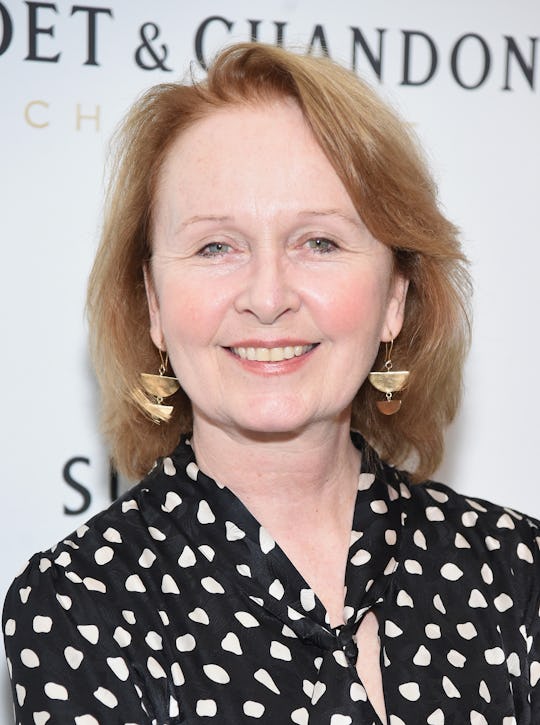 Michael Loccisano/Getty Images Entertainment/Getty Images
Kevin's Therapist May Not Return For More 'This Is Us' Episodes
For fans of Grey's Anatomy or Scandal, seeing Kate Burton in the role of Kevin's therapist on This Is Us wasn't a huge stretch for the actress, who previously played two brutally honest and matter-of-fact characters on both shows. But since it was such a powerful scene to see Kevin finally open up about his feelings to his family, it makes you wonder how many episodes of This Is Us Kate Burton is in.
Kevin's therapist didn't win over the other members of the Pearson family after the first and only family therapy session with Kevin, Rebecca, and his siblings, but she did help them get to the bottom of some big issues not only in Kevin's life but in each of their personal lives. So as hard as it may have been to watch, it may prove to be helpful to have these things out in the open.
Unfortunately, that may be the only time fans will see Dr. Barbara as Kevin's therapist, since it looks like Kevin leaves rehab in the promo for Tuesday's episode, "Clooney." He's shown walking down a staircase in either Rebecca and Miguel's house or to the basement of Randall and Beth's home, which indicates his stint in rehab will be fulfilled. That tells me that Burton's time on the show is coming to a close, at least for now.
On IMDB, Burton is only credited for appearing in one episode of This Is Us, titled "The Fifth Wheel." Granted, that could change later on, depending on how well Kevin does outside of rehab, but I'm thinking this may have been a "one and done" episode appearance for Burton.
Elizabeth Berger, co-showrunner of This Is Us, spoke to The Hollywood Reporter about where Kevin's storyline is going to go for the second half of Season 2, since it obviously won't be easy for him to get his life back on track, especially once he's away from rehab. "What's fun about where Kevin is now is he's still on the East Coast, and so are Rebecca and Randall," Berger said. "I think it's going to be a continuing journey of repair over the next few episodes, especially with Rebecca, Miguel and Kevin, we have some fun stuff of them continuing to bond and get closer."
This probably means a lot more self-reflection and trying to work on relationships out in the world rather than sitting down for therapy with Dr. Barbara. That is, unless he continues to see her on a weekly basis, which would be great, though the series may not necessarily show their sessions together.
"The Fifth Wheel" forced Kate, Kevin, Randall, and Rebecca to face some unresolved issues regarding Jack's death and the way it all impacted their lives. Meanwhile, the "others" of the family (that would be Beth, Miguel, and Toby) went to a bar to drink and chat over nachos.
Getting to see the three of them bond was plenty important, especially since moving forward, it seems like Kevin will be working on repairing his issues with Miguel. But that doesn't mean Dr. Barbara will also be involved in that process.
It doesn't look like Burton is currently working on any other TV shows on a regular basis at the moment, so I guess never say never. But, personally, I think the point of her character on This Is Us was to help Kevin begin the process of facing the people who have hurt him and the ones he has hurt himself.
Check out Romper's new video series, Romper's Doula Diaries:
Watch full episodes of Romper's Doula Diaries on Facebook Watch.