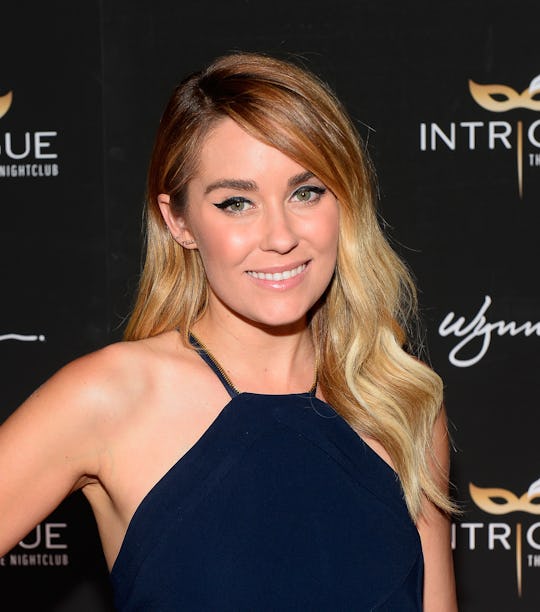 Bryan Steffy/Getty Images Entertainment/Getty Images
How Much Does Lauren Conrad's Maternity Line Cost?
Lauren Conrad knows a little something about style. Just check out her perfectly color-coordinated Instagram page... I mean, talk about a whole different level of commitment. It's like wandering through a paradise of soft, flattering hues and perfect highlights. So when the former star of Laguna Beach announced that she would be launching a new maternity line, savvy moms were ready to jump on board. And the even better news about Lauren Conrad's maternity line is it won't cost a fortune to look perpetually Instagram-worthy throughout your pregnancy. You'll still be able to eat food and pay your bills and everything, I bet.
Conrad has already made a name for herself as a fashion designer with her LC Lauren Conrad line, which she designs for Kohl's Department Stores across the country. Now that Conrad is expecting a son, her first child with husband William Tell, adding a maternity line to her already impressive collection of swimwear, clothes, and accessories seemed like a natural extension. The LC Lauren Conrad maternity collection is available on Wednesday, and consists of printed maternity blouses, gorgeous dresses, and jeggings in several colors (which we all know are a pregnant woman's best friend). All of the pieces (six tops, four dresses, and one style of jeggings) are priced between $30 to $65. Although if you jump ahead of the crowd and order the day the collection drops, you will be treated to significant sales.
The lifestyle guru admitted that creating maternity clothes was as much for herself and her changing body as it was a business proposition. In an interview with Refinery 29, Conrad said she rushed the line because "selfishly, I wanted the samples to wear."
She went on to say:
When I first started shopping for maternity clothes myself, I felt like I was having a difficult time finding pieces that were really in tune with my own personal style. I obviously had to dress differently for my shape, but I still wanted to wear the trends that I was seeing, and pieces I'd wear if I wasn't pregnant.
Despite her struggles to find clothing she found flattering for her changing shape, Conrad found adding a maternity line to her design repertoire "pretty seamless." As she told People:
It really was just about tweaking the fit. There's a little bit you want to consider when it comes to fabrication, but personally, I just wanted to shop like I've always shopped and have things fit me.
A collection of easy separates and dresses made for pregnant women to look cute and comfortable, all under $65 per piece. If fans didn't think Lauren Conrad was a genius before, they certainly should now.