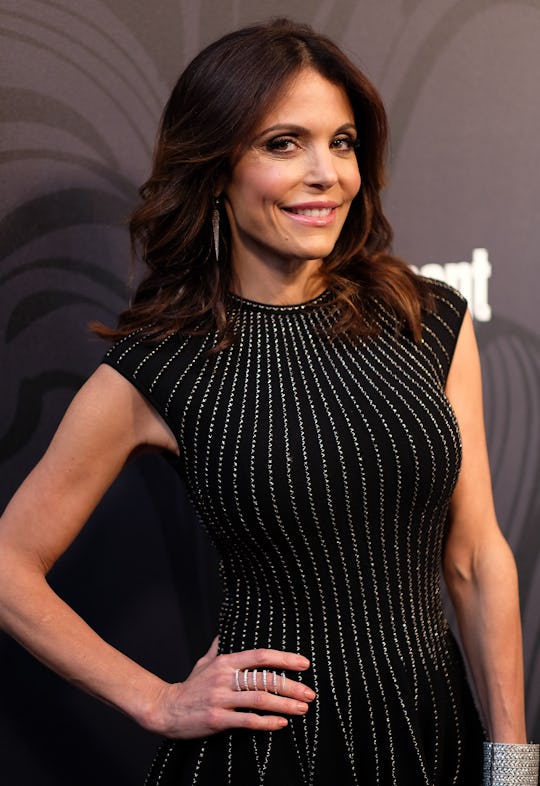 Dimitrios Kambouris/Getty Images Entertainment/Getty Images
Bethenny Frankel's Skinnygirl Jean Line Is Not Only Cute, But It's Super Affordable
Bethenny Frankel is known for being an entrepreneur, but her new venture into the world of fashion really has people excited. Appropriately named Skinnygirl Jeans, after her immensely popular Skinnygirl brand margaritas and popcorn, the line promises to be your everyday wear jeans, along with other apparel. But how much is Bethenny Frankel's new jean line? Like most of her business ventures, the products are surprisingly affordable.
According to an article on Bravo, the items in the line, which will include denim, knit tops, and jackets, will be around $100 or less per piece. The line is also in partnership with One Jeanswear Group, which holds popular brands like Jessica Simpson, Gloria Vanderbilt, Nine West Jeans, L.E.I., and Vintage America Blues. Basically? Frankel's jean line is in seriously good hands.
And it's seriously affordable. Which shouldn't come as a surprise to anyone who's a fan of Frankel's products. From her Skinnygirl cocktails to her Skinnygirl snacks, she's kept a modest price point so all fans can enjoy. But don't let the brand name fool you when it comes to this jean line. Frankel has been inclusive in more important ways than just your budget. She's also made sure to include plus sizes in the Skinnygirl Jeans line, saying in an Instagram story posted to her profile, this is a "female empowerment brand."
In more Instagram stories, Frankel elaborated, noting that her Skinnygirl Jeans line will include sizes 24 to 32, as well as 14w to 24w. For the tops, she promises to go from sizes XS to XL and 1X to 3X. Bravo reported that in an interview with Women's Wear Daily, Frankel said, "It is important to me that this line is inclusive of all shapes and sizes." And with her venture into sizes that are, unfortunately, still not the norm for every fashion designer to include, she seems to be right on the mark.
If you're ready to put your order in now, you don't have to wait too long. According to the Skinnygirl website, the jeans will be available August 2018, "offering women premium denim fits in the most innovative and comfortable fabrics, at a sensible value." Frankel, a mother of one, seems to understand that jeans are more than just a piece of clothing to fill your wardrobe. For many women (myself included), jeans are a major staple when it comes to your clothing, and having an ill-fitting pair can really do a number on your confidence and how you feel.
The press release on the Skinnygirl website noted that at a launch event for her line, Frankel said to E!, "Jeans are an emotional purchase and you have to feel good in them, and people feel confident when they have the right fit. You need a pair of jeans that you feel comfortable in on an airplane, picking your kid up at school — and to be able to [feel] sexy and confident in a pair of jeans and also be comfortable is a feat. We don't want you to walk into a room talking about what you don't love, we want you to talk about what you do love."
Well, I'm officially in love. And honestly, at $100 or less per piece, it's more than just a pair of jeans you feel good in — it's a pair you can feel good about buying. I know that the first place my self-care suffers as a mom is my wardrobe. I can't stand the thought of spending too much money on clothes just for me, so I always end up in cheap, ill-fitting outfits that don't make me feel any better about myself. Frankel seems to understand why this is important for any woman, not just a mom, and I'm looking forward to trying a pair myself this fall.