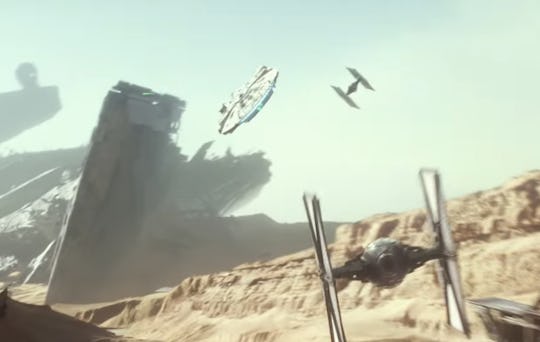 How Much Money Has 'Star Wars: The Force Awakens' Made? Some Points Of Comparison
Arguably the most anticipated movie of 2015, Star Wars: The Force Awakens, the latest theatrical addition to the Star Wars franchise, is evidently living up to the hype. Since its Dec. 18 debut, Star Wars: The Force Awakens has shattered box-office records, which means that as an overall franchise Star Wars has grossed more than the Harry Potter and James Bond franchises, combined, according to Fortune. But just how much money has Star Wars: The Force Awakens made?
Update: As of Jan. 4, Star Wars: The Force Awakens has made $1.39 billion globally, according to The Independent. Industry experts expect the film to reach $1.5 billion.
The 7th Star Wars installment raked in an estimated $120.5 million on opening day and finished out its opening weekend grossing a record-breaking $238 million. Now the numbers are in and while The Force Awakens made 58 percent less its second Friday in theaters, it still managed to gross an additional $49.3 million dollars on Christmas Day. The second-Friday performance sets the stage for a potential $160 million second-weekend, bringing the film's two week U.S. purse to a whopping $398 million dollars.
It's safe to say, in just two weeks, the Walt Disney Company has proved their $4 billion dollar purchase of LucasFilm and the Star Wars franchise was a smart and worthwhile investment. To date, the film has grossed an estimated $831 million worldwide, which means it will easily break $1 billion. According to Fortune, The Force Awakens could go on to make $2 billion when all is said and done.
But no need to jump ahead. $831 million itself is nothing to sneeze at. If you want to get a sense of exactly how much $831 million is, here's a little perspective: