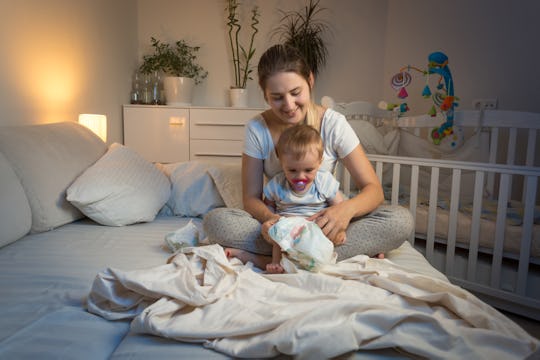 Кирилл Рыжов/Fotolia
How New Moms Can Get The Energy To Have Sex, If They Want It
It's no secret that new moms are tired. But acknowledging it doesn't make things any easier, especially when it affects other parts of your life. You probably haven't been able to make it through a movie since your child was born and, let's be honest, it doesn't matter how much you want to have sex and break that six week drought, you're exhausted. But knowing how new moms can get the energy to have sex will not only make you feel better (I mean, hello, sex usually puts a bright note in your day), but it can also take away some of those issues you may be feeling with your partner right now.
According to Parents, sex after becoming a mom can be even better than before. The magazine noted that sharing the experiences of new parenthood with your partner can make both of you desire each other more than ever before and want to be intimate and close to one another. It makes sense, but when you're exhausted, how are you supposed to find that time?
March of Dimes noted that new mom fatigue is very normal, but it can be overwhelming and can suck the joy out of a lot of things in you life, including sex. To combat that exhaustion and get the energy to have sex, these tips are a must for your list. Because not only will sex make you and your SO feel great, but what's better than an orgasm-induced sleep?