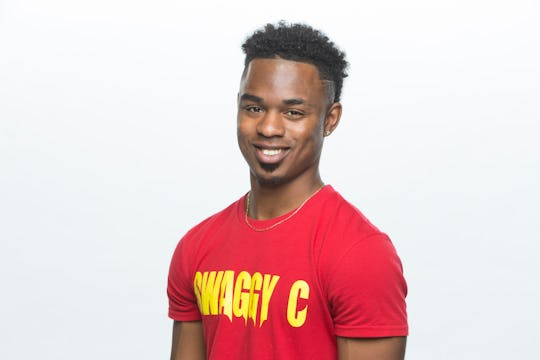 Sonja Flemming/CBS
Why Would The 'Big Brother' Houseguests Keep Their Ages Secret?
With an all-new season of Big Brother comes an all-new group of houseguests, and this is definitely an interesting group. Coming from different backgrounds, each houseguest will bring something different into the house, which could lead to friendship and/or drama. While the group will have their differences, there's one thing they all have in common: they all had to be at least 21 years old to compete. Still, that doesn't mean every houseguest is the same age. So, how old are the Big Brother houseguests?
The majority of the houseguests are in their 20s and 30s. The youngest houseguest this season is Haleigh Broucher at 21 years old, and the oldest houseguest is Steve Arienta, who is 40. In between these two you find the rest of the cast: Sam Bledsoe, 27; Kaycee Clark, 30; Tyler Crispen, 23; Bayleigh Dayton, 25; Kaitlyn Herman, 24; Winston Hines, 28; Angie "Rockstar" Lantry, 34; JC Monduix, 28; Brett Robinson, 25; Angela Rummans, 26; Scottie Salton, 26; Faysal Shafaat, 26; Rachel Swindler, 29; and Chris "Swaggy C' Williams, 23.
Because Steve is the oldest houseguest, his game could go either way. On the one hand, older houseguests are typically eliminated early because they're seen as an easy target — like Glenn Garcia in Big Brother 18. On the flip side, sometimes older houseguests, like Kevin Schlehuber on Big Brother 19, are able to skate by because the other contestants don't see them as a threat just as another vote for evictions and later in jury. It really depends on Steve's social game and the mindset of the other houseguests.
Alternatively, it's possible Steve's fellow houseguests won't know how old he really is. He could definitely pass for being in his 30s and, besides his first name, his roommates will only know as much as he tells them. Whether or not he wants to reveal his age is his choice and this could end up being a part of his strategy. In his cast bio, Steve said that he didn't have a strategy going into the house because "it's hard to create one without knowing the players involved." But once he sees who he's playing with he'll have to decide how he's going to play.
As for everyone else, their age probably won't be a big deal and won't even come up, unless someone suspects they're older than they're actually saying. But usually the houseguests' ages are the least of their concerns. Instead, it's all about your social game. Who do you get along with? Can you be trusted? That's what the houseguests will be most focused on during their first week in the house. Alliances will quickly be formed, and most likely fractured, in the span of days, until it becomes clear who's on who's side. And even then, betrayals are bound to happen. That's what makes the show so fun to watch.
The houseguests will have to walk a fine line between trying to be friendly and figuring out who to trust in their first week in the house. As is the case with every season, the houseguests will be excited when they first move in, and celebrations will ensue as fast friends pick which bedroom to share. However, once the game really begins and the first head-of-household is selected, the roommates will quickly show their true colors.
You can meet the cast of the Big Brother 20 when the two-night season premiere begins on Wednesday at 8 p.m. EST on CBS and see them move into the Big Brother house and form their alliances. You won't want to miss it!