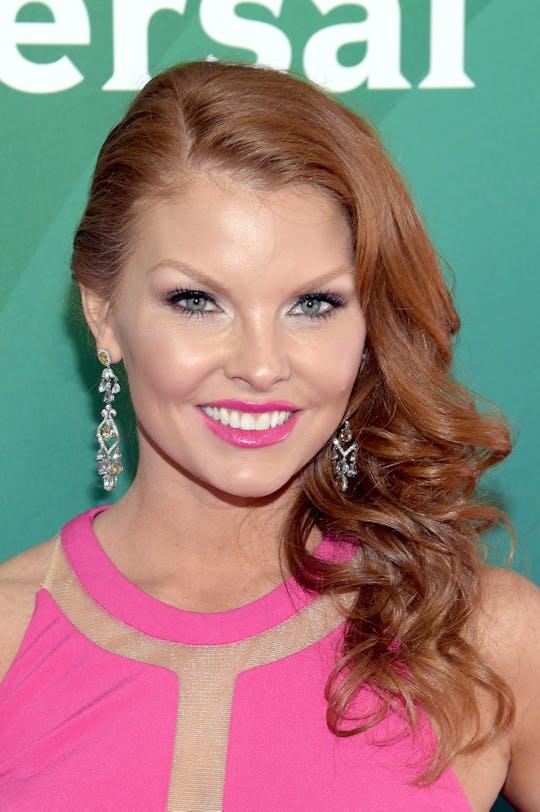 Jason Kempin/Getty Images Entertainment/Getty Images
Brandi Redmond's Baby On 'RHOD' Is Almost A Year Old Already
Other than fighting with LeeAnne Locken and dealing with the general drama of being on The Real Housewives of Dallas, Brandi Redmond's story this season has revolved around the adoption process after having some struggles with fertility earlier in the show. During the season, viewers saw Brandi and husband Bryan Redmond adopt their newborn son, Bruin, and welcome him into their family which already included their two daughters, Brinkley and Brooklyn. But how old is Brandi Redmond's baby son now? The RHOD star expanded her family this season and after watching her come to terms with the possibility that another child might not happen for her, it's been heartwarming to see.
According to Brandi's Instagram, Bruin just turned 10 months old at the beginning of November. People reported that Bryan and Brandi adopted their son through a closed adoption and had already fallen in love with him the minute they met him after he was born prematurely on Dec. 31. "It's changed our lives forever," Brandi told People. "We are obsessed with him, my whole family is. We're just so blessed."
She also said neither she nor Bruin have stopped smiling since they brought him home. "He's so, so happy. From the moment that I met him for the first time, he just looked straight into my eyes, held my finger as tight as he could, and let out this giant grin," she said. "And it's been like that ever since. He smiles all the time and just giggles and laughs."
Brandi's son isn't quite a year old yet, but he's already stolen the hearts of everyone in the Redmond family, including Brandi's two daughters. In a recent Instagram post, Brandi wrote, "Brooklyn & Brinkley are the best big sisters. My heart melts watching them love on their baby brother."
Brandi suffered a miscarriage last year and continued to have fertility issues, which led her to beginning to accept that she might not be able to have another pregnancy. She was determined to have her family grow, however, and it was her RHOD BFF Stephanie Hollman who helped her make that happen through the adoption process. Stephanie actually got Brandi in contact with the social worker who then helped her further along in adopting her son. "It's the thing I'm the most proud of in our friendship," Stephanie told People. "I know she has wanted another baby forever, and a baby boy at that. To be a part of fulfilling that dream for her, even in the smallest way, is just so, so special."
Through the mini web series RHOD: Brandi Redmond's Baby Story, fans got to watch Brandi's journey from learning that they would be adopting their son to actually meeting him. Brandi revealed that she has a younger brother through adoption and said that Bruin was her son whether she gave birth to him or not. It was like seeing a whole other side of her. The web series gave viewers a different kind of look into the RHOD star's life that didn't include drama with her friends. And actually Brandi's husband Bryan suggested that the cameras not be present when they met their son for the first time.
The adoption became finalized in June and since then, it's become clear that Brandi, Bryan, and their three children have bonded as a family. Even though I love all the Housewife drama, I have to admit I was touched to see such a happy family after all the heartbreak of miscarriage and fertility struggles. As Bryan and Brandi said in their Baby Story special, it was meant to be. Is "family goals" a thing? Because if so, that's them.