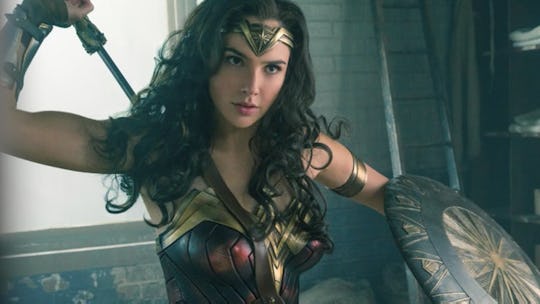 Wochit Entertainment/YouTube
How To DIY A Wonder Woman Costume For Your Kid & Have A Heroic Halloween
If you have a kid of any age, don't be surprised if Wonder Woman is the hot costume of choice for Halloween this year. With the hit movie inspiring and empowering girls (and boys) around the world, it's no wonder everyone from toddlers to adults are dressing in red and blue this year. If your little one's heart is set on being everyone's favorite feminist superhero, you've got the weighty task of learning how to dress your kid as Wonder Woman for Halloween. Luckily, although the Wonder Woman is far from basic, her costume is fairly simple to recreate in any size you need. Perfect for kids to embrace their inner hero this Halloween.
Although technically, you could simply run to almost any costume store and buy a Wonder Woman costume, making your own is sure to be a cheaper and higher quality option that will allow your kid to dress up and save the world on Halloween and long after the holiday is over.
There are many ways to DIY this costume, but perhaps the simplest is to use materials you already have laying around your house, thrifting a few, and buying some cheap supplies to finalize the look.