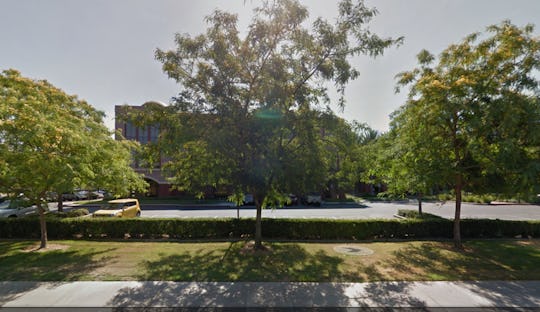 How To Donate To The Inland Regional Center, A Facility Helping Thousands In California
On Wednesday afternoon, shots were fired at the Inland Regional Center in San Bernardino, California. The local sheriff's department responded shortly after receiving reports at 11:15 a.m. PST, and confirmed the incident via Twitter. In wake of the incident, many are wondering how they can assis the victims of the shooting and how to help the Inland Regional Center.
Opened in 1971, the Inland Regional Center is a non-profit organization that helps more than 30,000 individuals with developmental disabilities in San Bernardino and Riverside county. According to the organization's Facebook (the website has been down since the start of the shooting), the Inland Regional Center aims to, "normalize the lives of people with developmental disabilities and their families by working to include them in the everyday routines and life rhythms of the community." Because of it's non-profit status, the majority of the center's funding comes from the State Department of Developmental Services, which ebbs and flows based on the government budget. As a result, the Inland Regional Center is always looking for added support. Executive director Carol Fitzgibbons noted that every little bit helps to help those at the center.
"There are things we cannot buy with state money," Fitzgibbons said in a interview with The Community Foundation. "We need extra resources to make a difference in other people's lives for experiences such as the opportunity to go to camp." One way to help in these efforts is to send a donation directly to the organization, located at P.O. Box 6127 674 Brier Dr. San Bernardino, CA 92412. Another option is to donate through the Seraphine Fund, which aids women and children suffering from physical or mental illness. With this option, however, you are not able to specify which organization the money goes to.
For residents of the San Bernardino area, there is also the option of donating time and services through Another Way. Established by employees of the Inland Regional Center, this volunteer-based group hosts events to raise additional money for the Inland Regional Center.
Today's events at the Inland Regional Center serve as a reminder that communities need to come together to support those who are helping others. Be it in your own backyard or across the country. Support the Inland Regional Center, and others like it, is just another way to bring come calm to this chaotic world.
Images: Google Maps