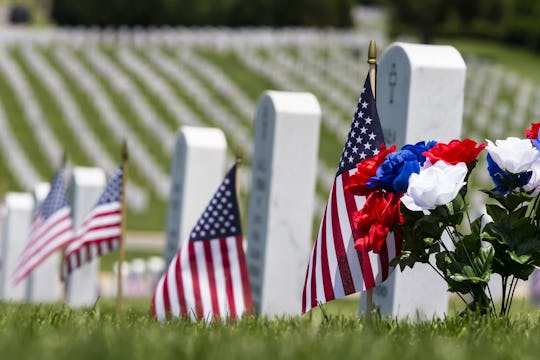 ASP Inc/Fotolia
How To Explain Memorial Day To Your Kids
One of the most exciting (and nerve racking) parts about parenting is explaining the big things to your kids. It's an honor, of course, but not one to be taken lightly. With the holiday that kicks off summer right around the corner, you might be wondering how to explain Memorial Day to your kids without terrifying them or explaining too much at once.
To most kids, Memorial Day is exciting— its a long weekend in which their family and friends come together and cook delicious food, and it's the unofficial start of summertime. What they don't usually know is that Memorial Day is about much more than spending a fun day outside. Although it's temping to leave it at that (after all, you're probably running in a million different directions), if your kids are old enough to understand, now is the time to tell them the history behind Memorial Day.
The thought of death and war can be a hard thing for children to understand, but there are lots of ways to ease them into the conversation. Focusing on the fact that we celebrate those who have fought for our freedoms can make it a bit easier for them to understand.
More often than not, kids learn best through tangible experiences, so doing one, or a few of the following Memorial Day themed activities will drive home the point even more.