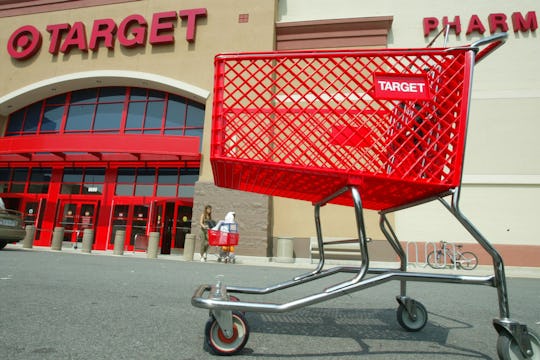 Alex Wong/Getty Images News/Getty Images
These Target Black Friday Hacks Will Literally Have You Walking Away With Free Sh*t
If you're ready to stock up on free gifts for the holidays, look no further than your favorite neighborhood big box store. There's a lot of Black Friday information floating around right now, so you might not have time to read all of the fine print. Luckily we did it for you and we found some extra noteworthy deals that will literally get you free stuff from Target on Black Friday, making gift-gifting, or self-indulging, even easier. After all, free is the best price of all.
As previously reported, there are plenty of excellent Black Friday deals at Target this year, but if you pay even extra attention, you can easily score a few goodies or rack up a bunch of Target gift cards which basically equals cold hard cash — you know that you're spending all your extra dough at Target anyways. Loads of items, from wireless Beats headphones to a precision sous vide cooker, come with a free Target gift card, making their prices even lower than listed. And although Target is bringing the heat in the rebate game this year, there are still a few BOGO free deals that will help you stock up your store of gifts.
The free offerings Black Friday customers get with purchases are pretty great this year, and they are detailed below. But keep in mind that Target also offers in-store giveaways for customers who enjoy freebies year-round. Upcoming Target giveaways include a LEGO Star Wars poster, keepsake holiday photo and frame, and a Star Wars sticker sheet. These freebies would make pretty great stocking stuffers for a lot of gift recipients.
Plus, you can enjoy most of these deals from the comfort of your own home. If going out on Black Friday isn't your favorite thing, then shop online. Until December 12, Target offers free shipping and returns on online purchases (although minimum shipping orders or handling fees may apply), so now is definitely the time to stock up, and if necessary, regret and return later.