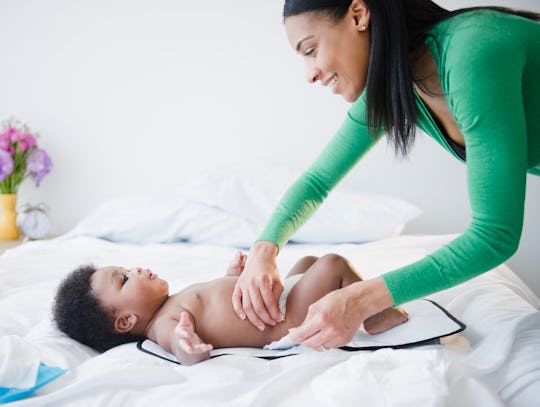 Blend Images - JGI/Jamie Grill/Tetra images/Getty Images
9 Important Things To Know Before Hiring A Nanny
Whether you need someone in your home full time to care for your children while you are at work or you just want an extra pair of hands around to help you raise your littles, there are plenty of things to know before hiring a nanny. Aside from their childcare style, qualifications, and personality, it is equally as important to take stock of the business part of the equation.
Just like any other profession, nannying is a job. The occupation comes with all of the same financial and scheduling considerations that any other job would hold — a pay rate, taxes, vacation time, holidays, insurance, and more. This is not a teenaged babysitter who comes over once a week for date night that we're talking about here. (Although they can be absolute life savers!) Nannies are qualified professionals who deserve to be treated as such. After all, you are trusting this individual with the life and development of your child, so setting up their employment correctly is only fair.
Although they will likely end up feeling more like a part of the family, simply put, when you hire a nanny, you become their employer and they become your employee. If you know anything about running a business, you know there is a lot to consider before hiring employees, and the same can be said for hiring a nanny. These nine things to know before hiring a nanny will help ensure both you and your nanny are on the right track.