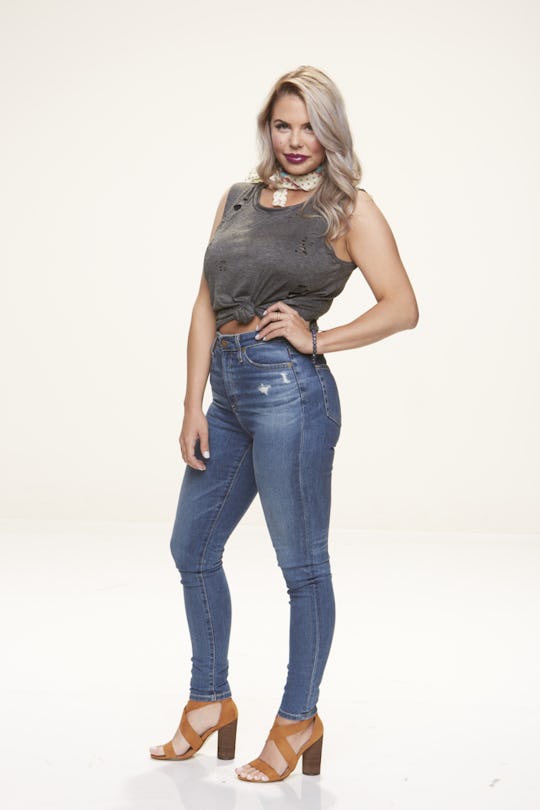 Sonja Flemming/CBS
You Can Get To Know Elena Outside Of The 'BB19' House
At a time on Big Brother when showmances are a big deal, fans are no doubt wondering about each part of these pairs and where they stand outside of the show. Like Elena, who's in something of a showmance with Mark and who already had a fanbase going into the show thanks to her job as a radio co-host. And if fans are wondering how to listen to Elena from Big Brother 19 on the radio, there are actually a few ways to do it before she even leaves the house and reconnects with the outside world.
For those who don't know, Elena is a co-host on The Kidd Kraddick Morning Show in Texas, mainly in charge of the "Tinder Tuesday" segment in which she talks about the best dating apps and the best practices when using them. So it's not really surprising that the apparent dating scholar was able to find herself in a cushy showmance so early in the season. But she also co-hosts the podcast Two Peas in a Podcast with Caroline Kriddick, the daughter of Kidd Kraddick, so if she looks or sounds familiar to you, that might be why.
But even though she's currently on the inside of the house, you can listen to Elena from Big Brother 19 on the radio via past shows until she's sent home or wins the whole thing in the end. The show itself is on the radio weekdays from 6-10 a.m. CST, but you can also listen to it on Pandora as well.
Fans can check out Elena's podcast with Caroline on Caroline's website and hear the women talk about pretty much everything, from their personal lives and tattoos to "fashion, music, pop culture and all the other things that randomly pop into our heads," according to the official website.
But, of course, since nothing is sacred in this world, you can also watch some of the segments from The Kidd Kraddick Morning Show on YouTube which feature Elena, who's been a prominent part of the show for a couple of years now. And since it's pretty early in the Big Brother 19 game to get a real feel for her plans, it's nice to get to know Elena away from the show too.
There's obviously a reason why Elena already had thousands of Instagram followers before going into the Big Brother 19 house and getting to know her on the radio was likely a big part of that.