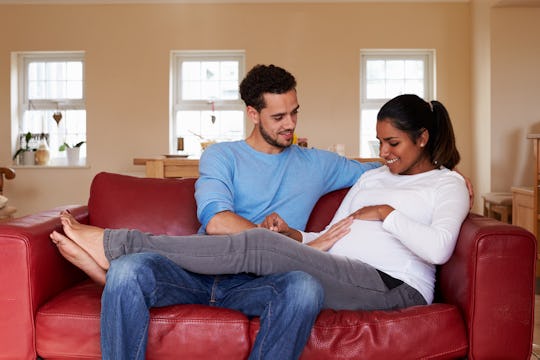 micromonkey/Fotolia
How To Make Your Partner Feel Involved During Pregnancy, According To Real Moms
Pregnancy can be a hugely daunting thing for a woman, and often, in their valiant effort to "stay out of the way," partners can be unintentionally pushed to the side. After all, they're not really doing much of the heavy lifting (or, any lifting). But it's important to know how to make your partner feel involved during pregnancy. Not only because you shouldn't be carrying everything on your own, but because your SO might not know how to be a bigger part of this really special time in your life.
According to Parenting, almost every father wants to feel closer to their child, but they often don't know exactly how to carve out a space for themselves. This starts in pregnancy, as many dads feel out-of-place or unnecessary in the whole process. After all, they can't carry the baby for you, and they have to wait to feel kicks and baby movements secondhand.
Fortunately, there's many ways your partner can be an involved parent, even in pregnancy. And, if he's more involved now, there's a good chance he'll feel more confident and knowledgable when the baby does arrive.
Take some time, together, to consider how to create little rituals for your new baby and family; it'll be time well spent.