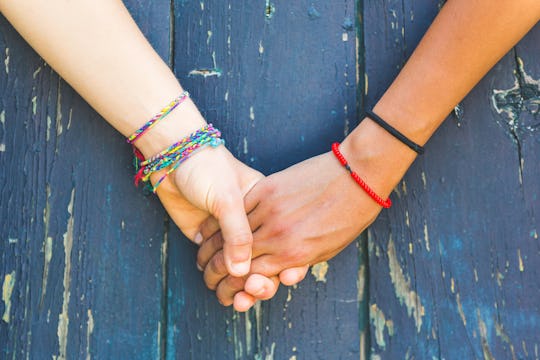 Shutterstock
8 Meaningful Ways You Can Participate In World Mental Health Day 2019
For 27 years, organizations like the World Federation for Mental Health and the World Health Organization have recognized Oct. 10 as World Mental Health Day. First celebrated in 1992, World Mental Health Day is a global initiative aimed at raising worldwide awareness about mental health and the importance of ending the social stigma that surrounds it. And whether the day is new or familiar to you, you may be wondering how to participate in World Mental Health Day. Thankfully, there are a number of ways to get involved this year.
The World Federation for Mental Health, which is responsible for establishing Oct. 10 as World Mental Health Day, has made this year's theme as Mental Health Promotion and Suicide Prevention. The organization hopes that in drawing attention to suicide governments around the world will adopt public health agendas that prioritize addressing the issue, World Federation for Mental Health President Dr. Alberto Trimboli wrote in a letter to supporters.
In his letter Trimboli classified suicide as "a global public health problem." Indeed, the World Health Organization has reported that nearly 800,000 people die from suicide around the world every year, making it the second leading cause of death among individuals aged 15 to 29.
"Suicidal behavior has existed throughout human history, but due to several complex factors, it has increased gradually in all parts of the world and, in the past few decades, has reached alarming statistical levels," Trimboli wrote. "Getting people to talk about a subject that tends to be taboo and about which many hold mistaken and prejudiced ideas will help the community to learn about the risk factors so that they can identify and learn to address them."
While recognizing the need for mental health awareness is vital every day of the year, here are eight ways you can participate in World Mental Health Day in 2019.