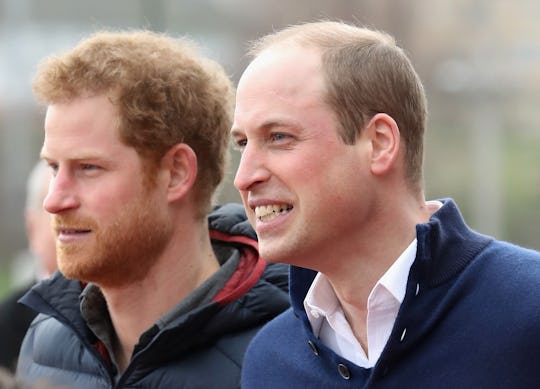 Chris Jackson/Getty Images Entertainment/Getty Images
How To Rewatch The ABC Special 'The Story Of Diana'
Even if you weren't a '90s kid, as so many of us wear as a badge of honor, you know at least something about Princess Diana, who was known for her philanthropy during and after her time as Prince Charles of Wales' wife. With the 20th anniversary of her death approaching, there have been several specials about her life, including ABC's two-part The Story of Diana. But viewers will probably be wondering how to rewatch The Story of Diana since it's easy to miss live TV.
It's an important TV special, not only because of how she suddenly died in a 1997 Paris car accident, but because of who Princess Diana was as a person and public figure. You can rewatch The Story of Diana on the ABC website and the ABC Go app and the second part of The Story of Diana airs Thursday night at 9 p.m. ET (which will also undoubtedly be available to rewatch just like Part 1).
You might also be able to rewatch The Story of Diana on YouTube, but the more reliable source would be ABC Go. The thing that sets The Story of Diana apart from some of the other documentary specials is the fact that her brother, Charles Spencer, whom she was close with until her death, plays a large part in talking about Princess Diana's childhood and the young woman she was, even before putting on a crown.
There are also home movies and archival videos that have never been seen by the public before to check out. For those who are unfamiliar with the story of Princess Diana's tragic death, her life ended on Aug. 31, 1997 while going through the Pont de l'Alma tunnel in Paris with driver Henri Paul and companion Dodi al-Fayed, who also died in the crash.
Initially, courts found Paul to be "negligent in Princess Diana's death." However, more than 10 years after the tunnel accident, another case regarding the crash ruled that the car accident happened due to Paul's drinking and because the paparazzi were allegedly chasing the car through the Pont de l'Alma tunnel. Both of these things were ruled as contributing factors to the crash that caused Princess Diana's death.
During Princess Diana's life, she contributed to a wide range of charities and causes and was known for as much. Even now, her legacy of charitable work lives on through The Royal Foundation, which both Prince Charles and Prince William work with today. The Story of Diana reminds viewers of her life, but also lets us in to see a side of her and part of her life that many may have not seen before.