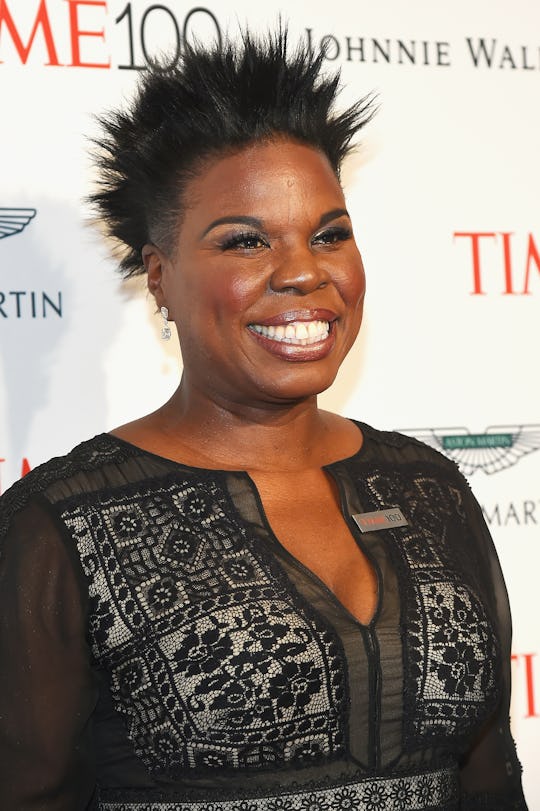 Ben Gabbe/Getty Images Entertainment/Getty Images
How To Stream The 2017 BET Awards
It's almost time for the 2017 BET Awards and it's sure to be a crazy night with Saturday Night Live star Leslie Jones hosting and a ton of incredible performances from some of your favorite artists. However, if you don't have a TV you probably need to know how to stream the 2017 BET awards. But don't worry, I've got you covered.
The easiest way to livestream the award show is with the BET NOW app, which allows you to stream the ceremony as it's happening. The app is free to download, but you will need to log in with a TV provider. If you don't have a log in, it might be time to start asking around, as this seems to be the only way to livestream the actual award show.
However, if this year's award ceremony is the same as last year's, you can probably find a livestream of the red carpet before the show and then see what's happening backstage on BET.com. Besides that, though, you'll just have to follow along on social media to see what's going on and trust me, there will be a lot going on. According to Business Wire, viewers can expect performances by Bruno Mars, Future, Migos, Trey Songz, and Tamar Braxton.
The list of presenters is also star-studded and includes the likes of Yara Shahidi, Cardi B, Issa Rae, Jamie Foxx, La La Anthony, Trevor Noah, Jada Pinkett Smith, and Queen Latifah, just to name a few.
Unsurprisingly, the nominees are also some of the best in the business. Beyoncé swept the nominations this year with a total of seven nods, including "Best Collaboration" with Kendrick Lamar for "Freedom." While Queen B will most likely not be in attendance, since she reportedly just gave birth to her twins, fans are still expecting to see her walk away with all the awards that she so deserves.
Bruno Mars also got a plethora of nominations, coming in with a total five, including "Album of the Year." Beyoncé's sister, Solange Knowles, received four nominations and will face-off against her sister for the "Best Female R&B/Pop Artist" award. Chance the Rapper and Migos also received four nominations.
The night will be a big one for Chance, who will also be recognized with the Humanitarian Award for Supporting Educational and Social Initiatives Award. New Edition will also be honored with the Prestigious Lifetime Achievement Award. BET aired a three-night biopic event about the R&B group earlier this year.
You can find out who wins the most awards and see all the amazing performances when the 2017 BET Awards airs on Sunday, June 25 starting at 8 p.m. ET on BET.