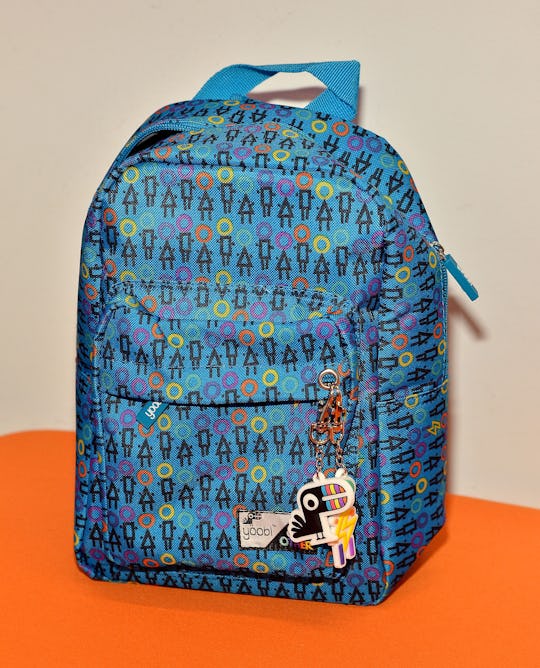 Charley Gallay/Getty Images Entertainment/Getty Images
How To Tell If Your Kid's School Is Closed Because Of Hurricane Matthew
It feels a little like a ticking time bomb; the Category 5 tropical storm Hurricane Matthew is set to descend on the East Coast of the United States, and people everywhere are trying to prepare. While it's a struggle for everyone living in Florida, South Carolina, and North Carolina, preparing for a hurricane when you have children is clearly a whole different level of stress. How do you even know if your kid's school is closed because of Hurricane Matthew, for instance?
As of Wednesday, schools across Florida have remained open, but Thursday and Friday are different stories. CBS News reported that in Broward County, for instance, schools will be closed, according to Broward County Public School Superintendent Robert Runcie:
Thursday and Friday we are closing schools. The good news is it goes into a weekend so it gives us a lot more time for us to be prepared to reset the district so we can open schools the following week.
Schools in Palm Beach County and Orange County will also be closed on Thursday and Friday, while officials for the Miami-Dade school district (the largest in the state) are planning on making their decision after monitoring the storm's progress on Wednesday.
For a full, updated list of Florida school closures for Thursday and Friday, including universities, colleges, and after-school programs, click here.
South Carolina is in the process of undergoing an evacuation of its coastal communities, displacing more than one million people in an effort to keep them safe from the storm. Grocery stores shelves are emptying quickly and gas stations are running out of fuel as residents try to move further inland and out of Hurricane Matthew's path. South Carolina Gov. Nikki Haley announced on Wednesday that all schools along the coast as well as the majority of the central part of the state will be closed. Haley ordered that all schools south of Marlboro County would be closed; for a full list of schools closed in South Carolina, click here. Approximately 280 school buses will be utilized to transfer people out of Greenville County in South Carolina to safety.
The National Hurricane Center has categorized Hurricane Matthew as a "severe" storm, with winds up to 130-miles-per-hour. Weather Bell meteorologist Ryan Maue tweeted that Hurricane Matthew could be "a disaster for the east coast of Florida from about West Palm Beach north up Interstate 95 to Jacksonville," according to USA Today.
So try to get away from the coast, and buckle down for some torrential weather.