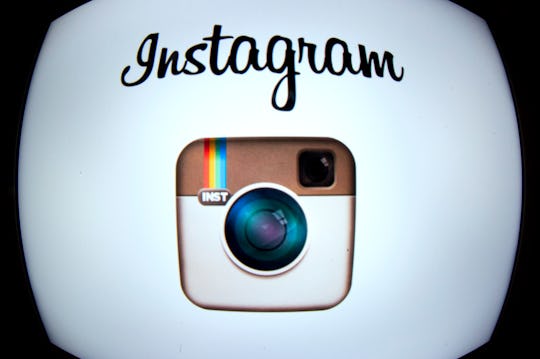 LIONEL BONAVENTURE/AFP/Getty Images
How To Use Filters On Instagram Stories & Make Your Life Look Even Better
Here is why I love you, internet: You have at once the longest memory and the shortest memory ever. You lose your cool at the drop of a hat, and then get over it the minute something new and flashy catches your eye. And so it is with Instagram Stories. Now that the internet seems to have (mostly) forgiven Instagram for boldly lifting the entire concept of Snapchat My Story, the internet is moving forward, starting to investigate this whole Instagram Stories concept and wonder, is it better? What sort of features are there? How do I use filters on Instagram Stories to convince everyone my life/boyfriend/lunch is utterly amazing?
If you're wondering, here is what Instagram had to say about its new feature:
With Instagram Stories, you don't have to worry about overposting. Instead, you can share as much as you want throughout the day — with as much creativity as you want. You can bring your story to life in new ways with text and drawing tools. The photos and videos will disappear after 24 hours and won't appear on your profile grid or in feed.
So how does one add filters to their story? Unfortunately, the famous puppy face filter is not available on Instagram Stories. If you want to know what you would look like with a dog snout, Snapchat is still your home sweet home. At this stage, there are only a paltry seven filters available on Instagram Stories, far fewer than Snapchat My Story. But the good news is, these filters are easy to navigate; just swipe across your recent photo or video to add a filter. Easy peasy.
And what do Instagram users have to say about this new storytelling feature?
Reviews are... er, mixed:
While some users are still balking at the similarities between Snapchat Stories and Instagram Stories, they should take a strange sort of comfort in the knowledge that even the CEO of Instagram admitted the idea was lifted. Kevin Systrom told Tech Crunch, "They deserve all the credit. This is about a format, and how you take it to a network and put your own spin on it."
Hopefully, one of those spins will eventually be incorporating some inventive filters we've all come to know and love. On Snapchat, not Instagram. Whoops.
Otherwise, let's be honest; it's just regular people taking regular pictures of their regular days and making regular videos. If Instagram really wants to fight the good fight here, they need to work on their filter game. Stat.