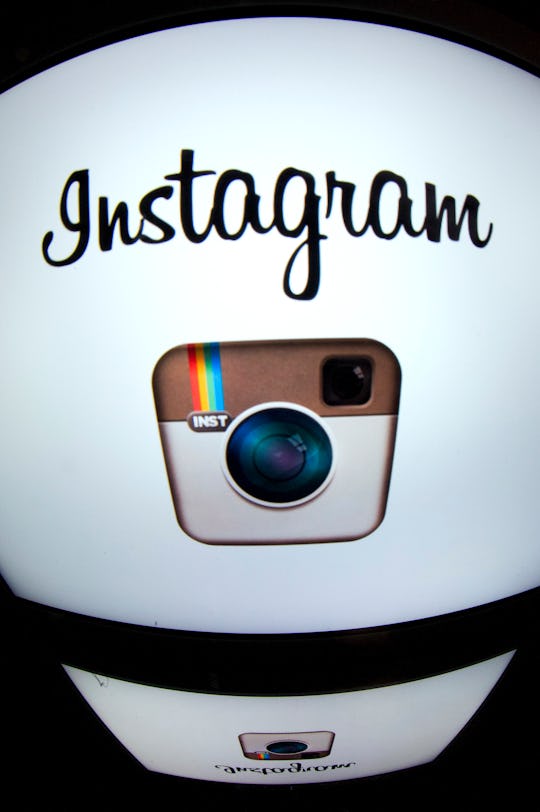 LIONEL BONAVENTURE/AFP/Getty Images
How To Use Instagram Zoom, Because It's Finally A Thing
There is clearly no rest for the wicked: Instagram is at it again. After causing the entire internet to lose its collective mind with Instagram Stories (essentially a reboot of Snapchat Stories), Instagram isn't slowing down anytime soon. The massive social media platform has just rolled out yet another new feature for its free photo-sharing app, and people are bound to be excited/furious/disappointed/anxious. Because Instagram gives people all the feels, apparently. So how will people be using Instagram Zoom, the latest feature from Instagram?
This new feature might not actually be quite as polarizing as Instagram Stories. It looks like Instagram has finally decided to offer people the opportunity to zoom in on photos and videos in their feed. According to Instagram's Twitter feed, iOS users can simply pinch to zoom in on photos and videos in their main feed, on their profile pages, and on the Explore tab. While this is good news for most users who have been frustrated with the lack of options on their phones for really getting in there and giving pictures the good once-over, it's bad news for people who don't want to be trolled hard core. Because that is essentially what the app will be good for, right? Hard core trolling.
According to Tech Crunch, the new Instagram ZOOM feature should be made available to Android users in the next few weeks.
So how does one go about using this amazing new feature? Simply pinch your fingers together and then open them.
According to a statement released by Instagram on Wednesday:
Starting today, you can pinch to zoom on photos and videos in feed, on profiles and on Explore. Dive into an adorable puppy's smile or into every detail of your friend's new shirt. Over the past six months, you've seen many exciting changes come to Instagram, from a new icon to longer videos and even a new way to share everyday moments with Instagram Stories. And as things change, we're still focused on improving the core parts of Instagram. Zoom is available today for Instagram on iOS. Zoom will be available on Android in the coming weeks.
When Instagram announced the launch of Instagram Stories in July, the internet reacted with a giant, "How dare you?" and called the company out for blatantly copying Snapchat's My Story.
Now everyone has had a chance to settle down, covertly try their hand at Instagram Stories and use the video-sharing app as if nothing was amiss.
But the reaction to Instagram Zoom has been more like, "Finally!"
After years of trying to figure out how to zoom on someone's Instagram post, it looks like Instagram rolled out the perfect, basic addition so that people don't accidentally like their ex's photos while trying to zoom in on that person in the background who may or may not be their new fling.