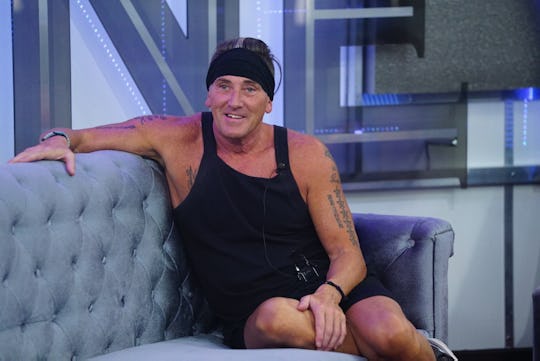 Sonja Flemming/CBS
How To Vote For America's Favorite Houseguest From 'Big Brother 19'
This season of Big Brother is (finally!) coming to an end. There are five houseguests left, and with a surprise eviction happening on Wednesday, it'll soon be down to four, and then three, with the winner being chosen during the finale on Wednesday, Sept. 20. Since most people are certain Paul is going to win this season, others are focusing their attention on America's Favorite Houseguest. The winner, chosen by the fans, will win $25,000. If you'd like a hand in choosing the winner this is how to vote for America's Favorite Houseguest from Big Brother 19.
Voting hasn't opened up yet, but when it does you'll be able to find the link on Big Brother's website. It hasn't been announced when voting will open up, but it'll probably be soon, since the finale is only a week away. The big question is, who will win? Every houseguest is eligible to win the prize, no matter how long (or short) they were in the house. So that means even Cameron, who got the boot before he even got to spend a few days in the house, could win AFP, though it's very unlikely.
The top two contenders for AFP right now are Jessica and Cody, popularly known as "Jody." At the start of the show, they certainly weren't anyone's favorite, but when the house turned on them and it became Jody against the world, fans began to rally behind them.
In the end, they weren't able to save themselves from eviction, but their romance and promise to stick together no matter what has made them clear frontrunners for the AFP title. The only thing that could stand in their way is the splitting of votes. They both can't win, so if their fans don't choose one and decide to put all their votes towards that one person, they could easily be split down the middle and someone else could take it from them.
Right now, it seems Jody fans have chosen Jessica as their winner, but do they really have enough votes to win? Probably. The only other frontrunner is Kevin, who at the start of the season no one saw making it this far. Kevin is arguably the least problematic houseguest this season, and fans have liked his Boston "mobster" outlook on life and the fact that he flipped votes a lot in the beginning of the season and got away with it.
Although Kevin isn't a great competitor, one could argue his social game is just as good as Paul's, because despite Alex wanting to get him out for the past few weeks, Kevin has remained in the game. Whether you want Kevin, Jessica, or Cody to win AFP, make sure you take part in the fun once voting commences. You don't want to miss out!
Check out Romper's new video series, Romper's Doula Diaries: