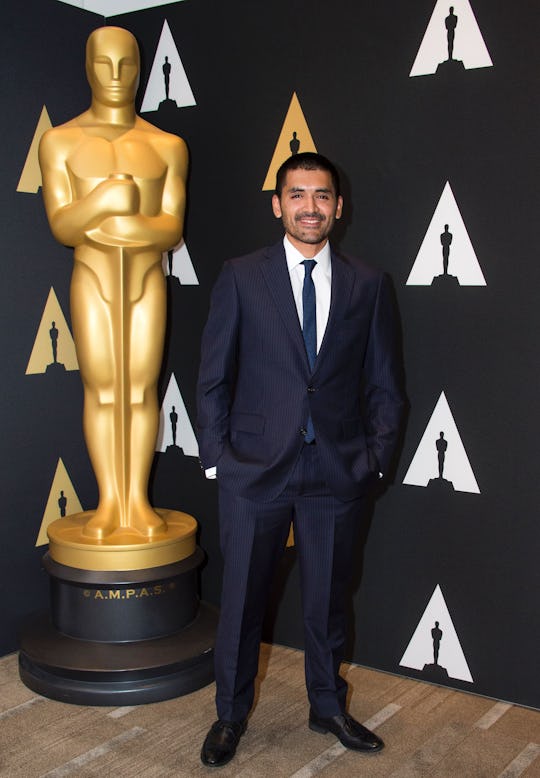 VALERIE MACON/AFP/Getty Images
How To Watch 'Bear Story', The Academy Award Winner For Animated Short
Well, if you picked Bear Story in your Oscar pool tonight, you're up one point! This year's nominees for Best Animated Short were all over the map: from the joyous (Sanjay's Super Team) to the melancholy (Bear Story), the silly (We Can't Live Without The Cosmos) to the brutal (Prologue) and the existential (World Of Tomorrow). This year's choices were definitely not animated for the kiddies. It was a tough category, and Bear Story had to fight off some especially stiff competition to win this year. So now that you're one step closer to winning your Oscars pool, I bet you're wondering how to watch Bear Story.
Bear Story originally screened at a handful of theaters domestically, along with the other Oscars nominees for a limited time on Jan. 29. Nowadays? It's available via OnDemand. (That means you can go watch on repeat to your heart's content!)
Bear Story has been a fan favorite on social media. It's a sweetly sad story of a bear who has been abducted from his family home in Chile and is desperate for a family reunion. It has been lauded for its story-within-a-story flair and airbrushed naturalism. Bear Story was directed by Gabriel Orsio of Chile. And when Orsio won, he had this to say about the victory.
The other nominees were incredible in their own right (why do I feel like I'm saying that in a super mom-ish, condescending voice? They were, honestly). Take Sanjay's Super Team (U.S.) for instance. A Pixar short that benefited from being coupled with the full length feature The Good Dinosaur, Sanjay's Super Team was based on director Sanjay Patel's own conflicted childhood. Torn between the modern world and his Hindu heritage, he begins to imagine Hindu gods as superheroes. It's a sweet, daydreamy short.
You can also try your hand at a little Russian fare: We Can't Live Without The Cosmos is about two friends with aspirations to become cosmonauts. It's at once geeky, funny, and sad.
Naturally, animation is rather an important part of directing an animated short. Prologue (U.S.) and World of Tomorrow (U.S.) feature new-old tricks in animation. World of Tomorrow uses stick figures to tell its sci-fi tale of a little girl and her third generation drone, marrying story and inventiveness seamlessly. Prologue, on the other hand, gives us only six minutes of terrifying brutality. The only short in this category to feature full-frontal male nudity, Prologue is a blood-soaked battle to the death between four Spartan and Athenian soldiers as a little girl looks on in horror.
While each of the nominees is worth a watch, Bear Story pulled at our heart strings and brought a little extra magic to the table. Now, go back and check your Oscars pool to see if you're winning.